Press
Bryan Cranston Happy With Bad Ending; Today Interviews Aaron Paul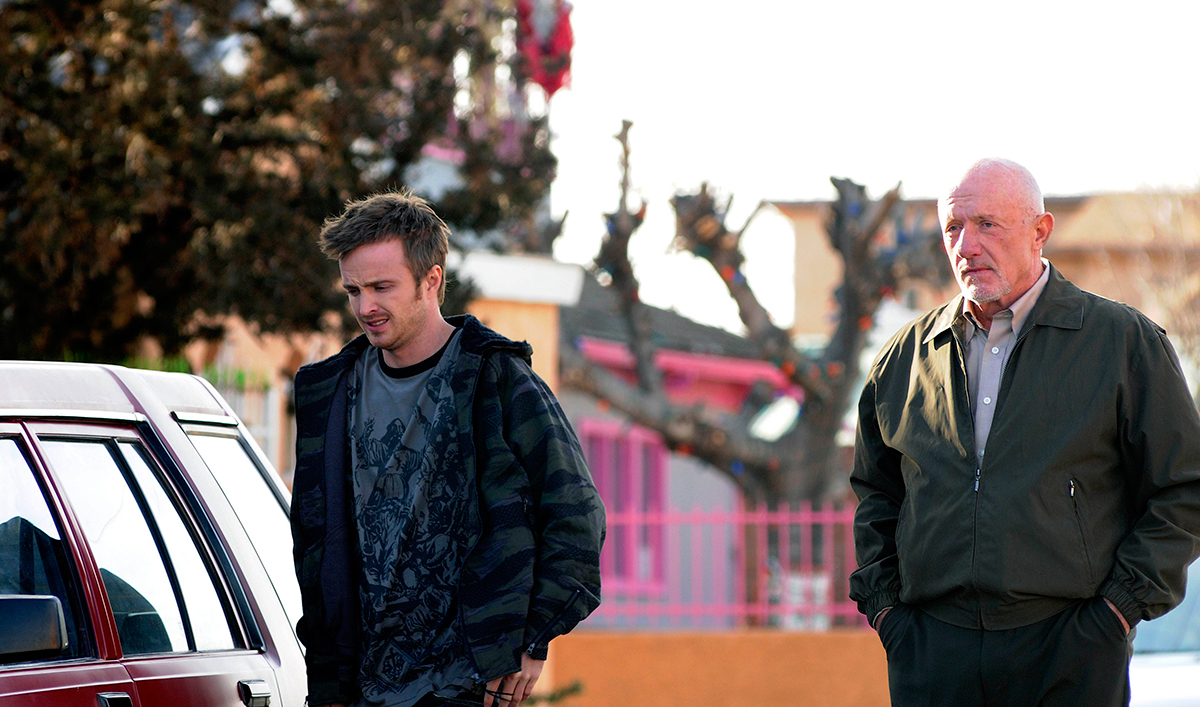 This week, Bryan Cranston is satisfied with the Breaking Bad ending, while Today interviews Aaron Paul. Plus, Zootopia co-directors explain the movie's Breaking Bad allusion. Read on for more:
• Bryan Cranston tells The Sydney Morning Herald, "Breaking Bad had such a definitive ending that I'm really satisfied with that, and so I don't want to continue with that story; there's no way to revive that story. Let's let that be itself and let it go off and be what it is."
• Aaron Paul, talking to Today about his new movie, Eye in the Sky, says, "I play a pilot who's in the safety of his bunker just outside of Las Vegas, Nevada, flying a drone over Kenya and it's just such a strange thing that this pilot is in control of this huge drone that has missiles attached to it."
• Zootopia's co-directors tells Entertainment Weekly about the movie's Breaking Bad reference: "We'd say, 'A lab…like Breaking Bad' or 'Blue flowers, like Breaking Bad.' And little by little, it just became like Breaking Bad."
• Entertainment Weekly interviews Aaron Paul about the loss of his Eye in the Sky co-star, Alan Rickman, and he says, "It came as a horrible shock to everyone. We lost one of the most brilliant people in this profession."
• Film-News.co.uk reports that Breaking Bad is "the most binge-worthy TV boxset of all-time," according to a study of 2,000 U.K. adults by a market research firm called OnePoll.
• Gamezone reports that The Division contains a Breaking Bad Easter egg: "Instead of Jess[e] and Walter, we have Jonathan Pinkman and William White making an obvious callback to the series."
• Fox Sports notes that the Denver Broncos' Von Miller used "a hilarious photoshopped image" from Breaking Bad to congratulate Brock Osweiler and Malik Jackson on their new contracts.
• Speaking with Men's Journal about his Idaho boyhood, Aaron Paul explains, "I think I kind of took it for granted when I was being raised there. It was just a daily occurrence to be cliff jumping and floating down rivers."
• ComingSoon.net considers Breaking Bad one of the 10 best series on Netflix because the "fall of Bryan Cranston's Walter White across 62 episodes of Breaking Bad is mesmerizing… and it's a perfectly bingeable show."
• Backstage takes a look at 10 actors, including Bryan Cranston, "who have taken on directing television shows as another outlet to showcase their talent."
• 2paragraphs spotlights Matt Jones, Badger, who plays Christy's ex-husband, Baxter, on CBS' Mom.
Watch full episodes of Breaking Bad on amc.com.
Read More