Press
Aaron Paul Talks Bad's Legacy; Bryan Cranston's Favorite Movie Quote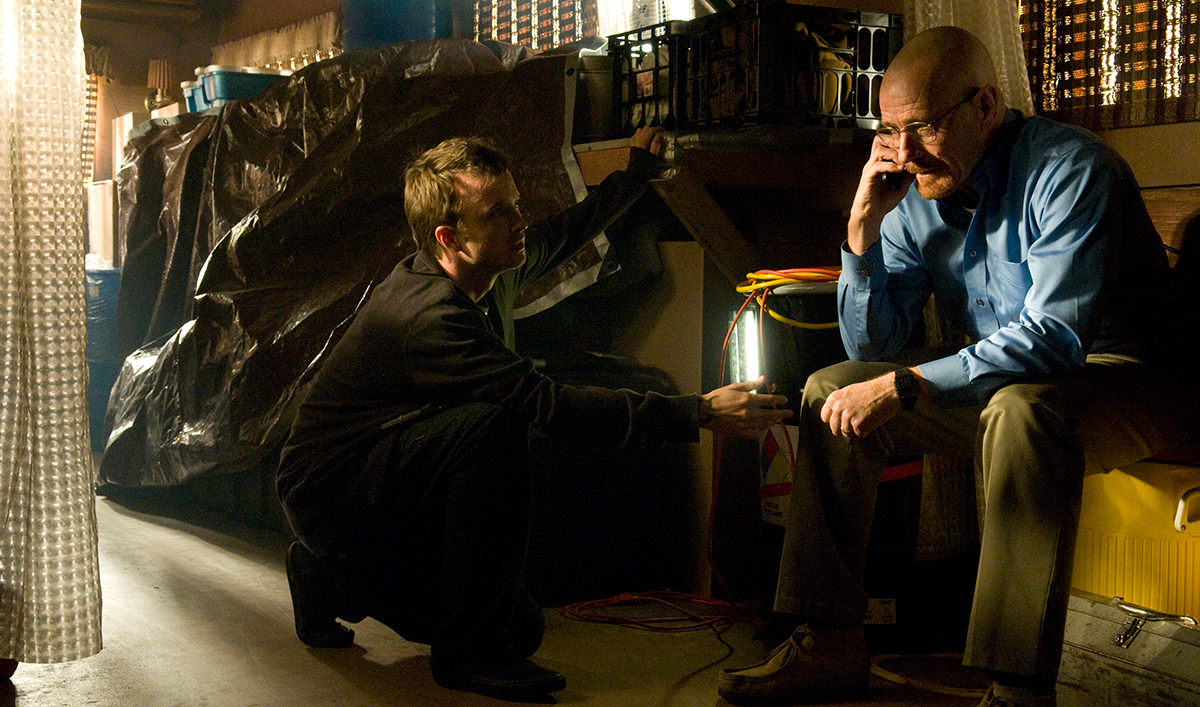 This week, Aaron Paul discusses Breaking Bad's legacy with Entertainment Weekly, while Bryan Cranston recites his favorite movie quote for The Hollywood Reporter. Plus, Uproxx collects its favorite Walt sayings. Read on for more:
• Aaron Paul speaks with Entertainment Weekly about Breaking Bad's legacy, saying, "I don't want to leave it in the past. But also, I do want to move forward."
• As part of The Hollywood Reporter's "Hollywood's 100 Favorite Movie Quotes" survey, Bryan Cranston "recites 'I could've been a contender' from On the Waterfront."
• Uproxx compiles a list of Walt quotes and notes, "Walt realized the key was to inspire fear in others, so the next time you're looking to up your intimidation game a little, take some tips from Walt, or rather, his notoriously feared alter-ego, Heisenberg."
• Reviewing Zootopia, The Atlantic says the movie is "pleasingly dotted with winking allusions to material as varied as Breaking Bad and Disney's own Frozen."
• According to JOE.ie, Aaron Paul says in his Reddit AMA that he thinks Jesse is "living happy on a lake somewhere in Alaska, fishing a lot, making things out of wood, probably kicked the habit of meth."
• USA Today, previewing The Path, declares that Aaron Paul "makes a very welcome return to series television as a man who begins to question his faith in a Scientology-like cult."
• Wired also recommends watching The Path which arrives on Hulu on Mar. 30, citing the show as an example of how the streaming service has been "churning out ambitious, original content with big-name stars."
• Entertainment Weekly asks, "So just how well do you know the Trumbo star? In honor of [Bryan] Cranston's 60th birthday, test your knowledge of the actor in a by-the-numbers quiz, ahead."
• "In celebration of the Emmy-winner's 60th birthday, here's a look back at Bryan Cranston's best TV commercials," Zap2it says.
Watch full episodes of Breaking Bad on amc.com.
Read More