Press
Indiewire Ranks Bad One of the Best; Jesse Deemed Memorable Sidekick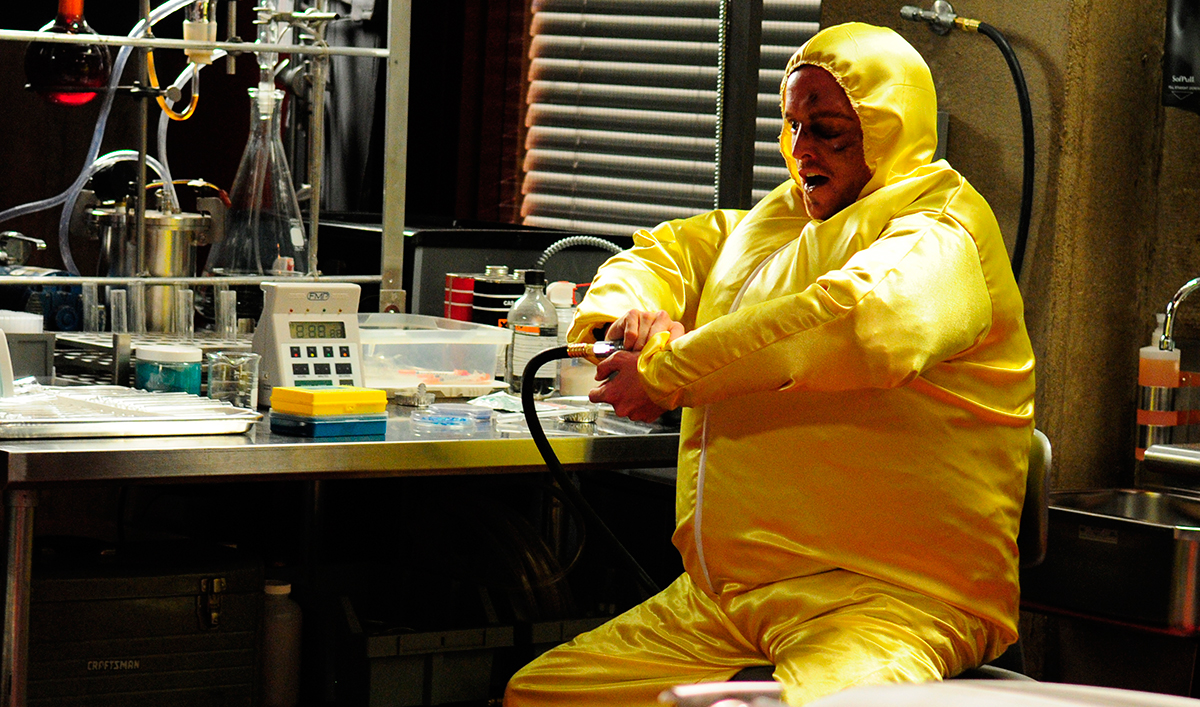 This week, Indiewire ranks Breaking Bad as one of TV's best, while the New York Daily News deems Jesse a memorable sidekick. Plus, a Breaking Bad-themed eatery is open for business in Sydney. Read on for more:
• Indiewire ranks Breaking Bad one of TV's 25 best dramas since The Sopranos, noting that the show's success "helped just as much as The Sopranos to change the idea of what could and couldn't become TV shows."
• The New York Daily News list of the most memorable sidekicks in Hollywood, sports and politics includes Jesse: "Despite being one of Walter White's worst student[s] in Albuquerque, the two change each other's lives, financially and emotionally, thanks to science."
• Pedestrian Daily checks out Sydney's Burgers Anonymous, a Breaking Bad-themed restaurant complete with The Heisenburger and "beakers on the shelves (just for deco), hazmat suits + masks hanging off the all-black walls and a giant mural of Walter White – by local artist Cristian Silva – chowing down on a burger."
• Examiner.com interviews Dean Norris, who says he misses working with Bryan Cranston, who is "obviously just so fantastic and we had the best time working together. He was kinda like a dad on the show so anytime I get a chance to see him these days brings me pure joy!"
• 411Mania breaks down Breaking Bad, enthusing, "There's nothing I would change about Breaking Bad, and I can't wait to see where Better Call Saul ends up because, for my money, there's no better writer in the television landscape than Vince Gilligan."
• Donna Nelson, Breaking Bad's science advisor, tells The Norman (Okla.) Transcript about her contributions to the show, including Walt's classroom lecture about alkenes, and says, "I had a great amount of respect for them and they liked me. We never had any arguments and they kept using me."
• Yahoo TV is a fan of CBS' Life in Pieces and says, "I'm happy for Betsy Brandt. She's found such a good post-Breaking Bad role."
• Grub Street reports that the proprietor of a Breaking Bad-inspired coffee shop in Istanbul is "working to bring the concept to Brooklyn" by the end of the summer.
• Aaron Paul makes Cinema Blend's "list of the best Criminal Minds guest stars."
• The Omaha World-Herald reports that Eye in the Sky, starring Aaron Paul, will open next month's Omaha Film Festival.
Watch full episodes of Breaking Bad on amc.com.
Read More