Press
Bryan Cranston On Breaking Bad's Appeal; THR's Review of Anna Gunn's Equity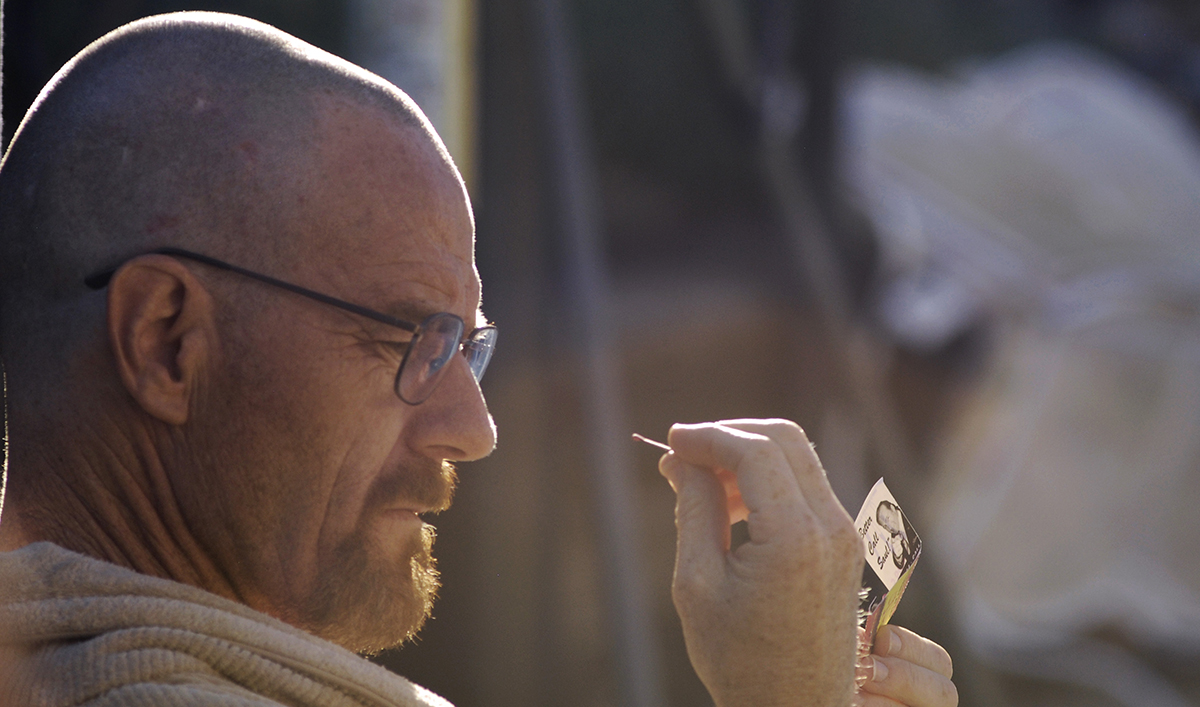 This week, Bryan Cranston discusses the appeal of Breaking Bad with The Irish Times, while The Hollywood Reporter favorably reviews Equity which stars Anna Gunn. Plus, Cranston talks about why he doesn't miss Breaking Bad. Read on for more:
• The Irish Times talks to Bryan Cranston, who explains part of Breaking Bad's appeal: "What would you do if you had two years to live? How would you live your life? Would you break the law to a big degree?"
• Reviewing Equity, The Hollywood Reporter says the movie's "leads, especially the women, offer subtle but gutsy work, none more so than [Anna] Gunn, whose imperious Naomi…could go toe-to-toe with Walter 'I'm the one who knocks' White."
• With Bob Odenkirk and Jonathan Banks ensconced on Better Call Saul, USA Today "looks at where other Bad alums have landed since the hit meth drama signed off in 2013."
• In RadioTimes' interview with Bryan Cranston, the actor says he doesn't miss Breaking Bad because "we had a beautiful beginning, middle and end. And you have to know when to end."
• Bryan Cranston, speaking with Time Out London, says he wanted to play Dalton Trumbo because he was "so flamboyant and dramatic – chain smoking and holding court. A big life, a big ego. But he had a true heart."
• Chatting with Scotland's The Herald, Bryan Cranston says he learned from Breaking Bad "that every person is capable of becoming dangerous."
• Interviewed by the Evening Standard, RJ Mitte says, "I think a disabled actor should be able to audition for a non-disabled role" and points out that many able-bodied actors play disabled characters.
• On the SAG Awards red carpet, E! Online surprises Bryan Cranston with a clip of his 1989 appearance on Baywatch that "brought on the waterworks."
• Check out Bryan Cranston in the trailer for Get a Job, which stars Anna Kendrick and Miles Teller, at The Hollywood Reporter.
• Deadline's review of Kung Fu Panda 3 says Jack Black's performance as Po is "again exceptional — matched this time by a three-dimensional turn from [Bryan] Cranston as his father."
• Spotlighting Kung Fu Panda 3, Yahoo has an exclusive group photo that "features the voice cast of the sequel — as well as a whole lot of pandas."
• Reviewing Remember, Deadline notes that Dean Norris "turns up mid-way for an extended scene opposite [Christopher] Plummer that you won't soon forget."
• Bustle spotlights Giancarlo Esposito's role in The Jungle Book live-action reboot: "Try to forget Breaking Bad's Gus Fring; Akela isn't a villain, he just does what he thinks he must."
• The Pittsburgh Post-Gazette reports that Bryan Cranston will be interviewed by Robin Roberts in Journey to the Oscars, a one-hour special on ABC that will air Feb. 21 (one week before the Academy Awards).
• Screen Daily reports that FilmBuff has bought the worldwide rights to David Michael Conley's Who's Driving Doug, a movie featuring RJ Mitte that will premiere at the Santa Barbara International Film Festival on Feb. 26.
• Claire in Motion, a movie with Betsy Brandt, will be screened at this year's South by Southwest Film Conference and Festival, The 405 reports.
• Emily Rios will play the female lead on A&E's The Infamous, a hip-hop crime drama pilot, according to Deadline.
Watch full episodes of Breaking Bad on amc.com.
Read More