Press
Bryan Cranston at Oscar Nominees Lunch; CarterMatt Wants Jesse Spinoff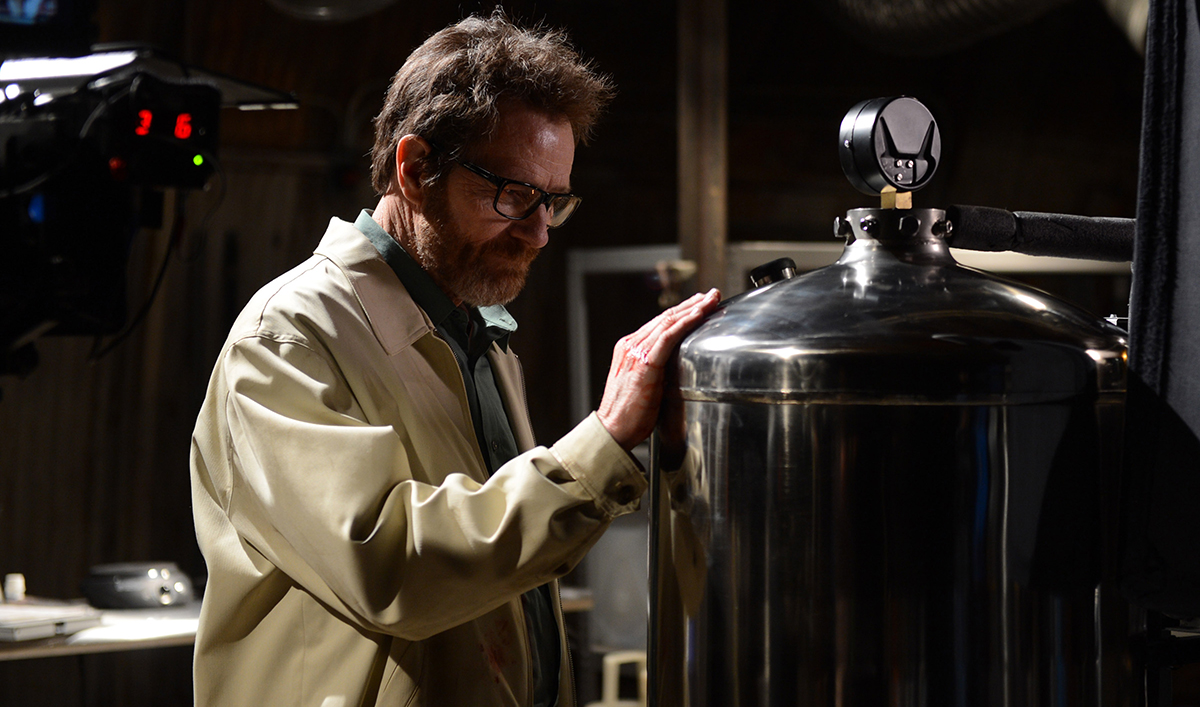 This week, Bryan Cranston attends the Oscar Nominees Luncheon, while CarterMatt wants a Jesse spinoff. Plus, Cranston talks about playing Walt. Read on for more:
• The Hollywood Reporter showcases the annual Oscar Nominees Luncheon "class" photo, which features Bryan Cranston standing in the first row.
• Looking at Breaking Bad and Better Call Saul, CarterMatt wonders "if there is another spin-off that could be done based off of the flagship show … in particular, one about Jesse Pinkman's future."
• Interviewed by Biography.com about Walt, Bryan Cranston says, "Playing a man whose life is going so quickly downhill is more fun than any man should have. And they gave me trophies for it."
• Bryan Cranston talks to Vulture about his Oscar nomination: "I'm just trying to take it all and really be in the moment and see what it feels like, and then accept the ephemeral nature of it."
• HitFix reports that Aaron Paul will be a presenter at this year's Independent Spirit Awards, to be held on Feb. 27.
• According to The Hollywood Reporter, Bryan Cranston was honored with the best actor award for Trumbo at the AARP The Magazine's Movies for Grownups Awards.
• A.V. Club premieres Nothing But Thieves' video of "If I Get High," which stars RJ Mitte navigating "another fractured familial relationship while hoping for some sort of escape."
Watch full episodes of Breaking Bad on amc.com.
Read More