Press
NY Post on Bryan Cranston's Oscar Boost; Aaron Paul's TV Show Photos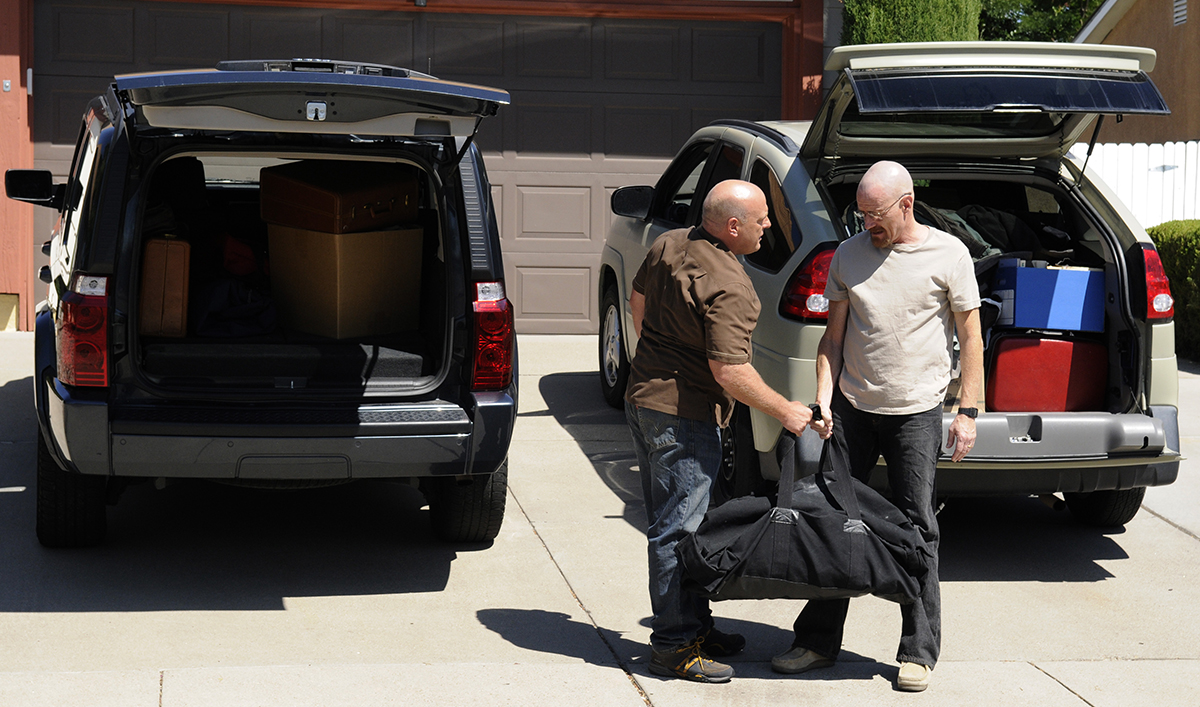 This week, the New York Post discusses Bryan Cranston's Oscar boost, while Aaron Paul can be seen in photos from his new TV show. Plus, Time awaits Cranston's and Paul's upcoming TV outings. Read on for more:
• The New York Post believes that being honored at the Palm Springs International Festival gives Bryan Cranston "a potential Oscar boost."
• Entertainment Weekly debuts photos from Hulu's The Path, which features Aaron Paul in his "first big role since his award-winning turn as Jesse Pinkman in Breaking Bad."
• Time's most anticipated new TV shows include The Path, which marks Aaron Paul's return to television, and Sneaky Pete, a show that's "produced by and guest starring Bryan Cranston no less."
• Deadline interviews Bryan Cranston, who says the Sneaky Pete team is "very excited about the tone and being with Amazon, which has given us free reign and tremendous flexibility and a place where we can go with the storyline that we just wouldn't have been able to do in broadcast."
• A.V. Club revisits "Four Days Out" when the Winnebago won't start and Walt eventually brings it "back to life with a contraption made out of Tupperware, pennies, and brake pads that would have made the Professor from Gilligan's Island proud."
• Bryan Cranston tells People he met his wife on the set of Airwolf: "It was 30 years ago that we met on that terrible TV show. It changed both of our lives."
• According to The Hollywood Reporter, AARP The Magazine gave its Movies for Grownups Award in the Best Actor category to Bryan Cranston for Trumbo.
• The Australian Review reports that Heisenberg Haus, a restaurant inspired by Breaking Bad, has opened in Brisbane.
• Digital Spy has an exclusive clip from Kung Fu Panda 3 that features the voices of Bryan Cranston and Jack Black, who "have the BEST TIME EVER."
• Female First showcases a trailer for Triple 9, a movie that stars Aaron Paul and has "one of the best film line-ups of early 2016."
• Bustle checks out the trailer for Netflix's Get Down and notes that Giancarlo Esposito is "in the cast, playing a very different character to Breaking Bad's Gus Fring."
• Film School Rejects shares what it learned from Vince Gilligan after listening to his The X-Files episode commentaries.
Watch full episodes of Breaking Bad on amc.com.
Read More