Press
Bryan Cranston's Oscar Nod; Telegraph Rates Bad One of All-Time Best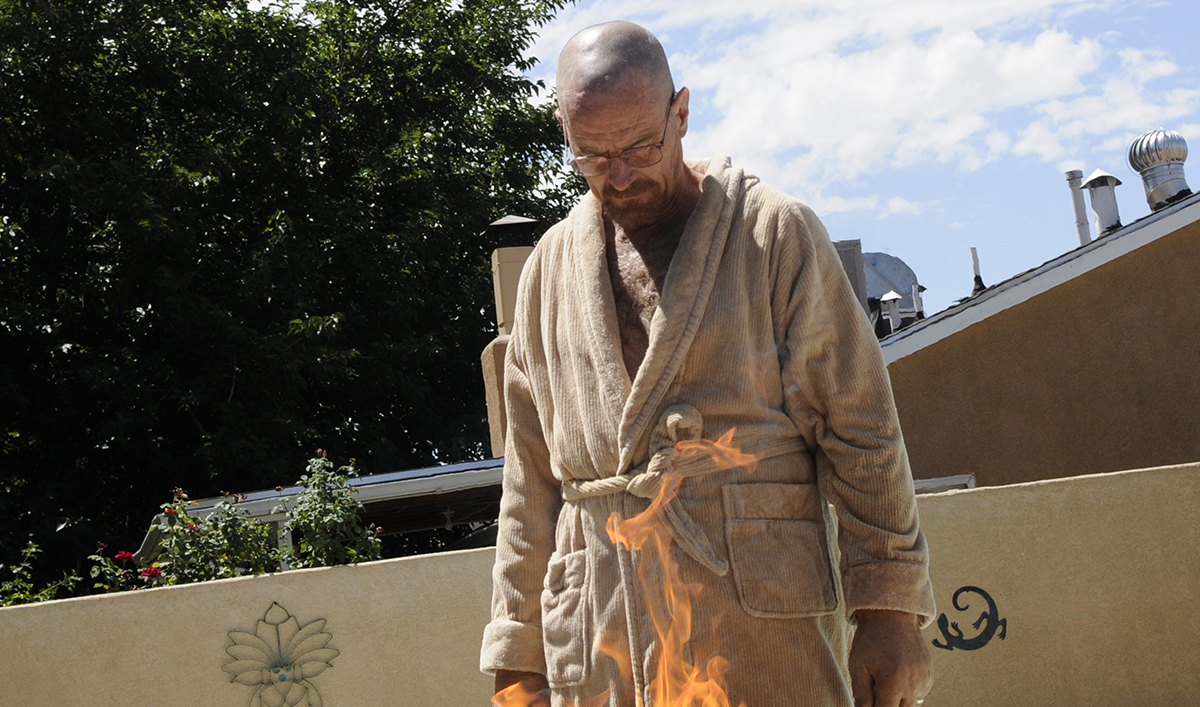 This week, Bryan Cranston is honored with an Oscar nomination, while The Telegraph rates Breaking Bad one of the all-time greatest TV shows. Plus, Cranston plays Scarlett O'Hara. Read on for more:
• TVLine notes that "a handful of TV's MVPs will infiltrate cinema's biggest night" and one of them is Bryan Cranston, who's nominated for an Oscar in the category of Best Actor for Trumbo. Reacting to the news, Cranston tells E! Online, "I'm deliriously happy!"
• The Telegraph considers Breaking Bad one of the all-time great shows, calling it a "dark and complex television masterpiece, with the memorable lead character Walter White, the teacher-turned-drugs lord played so convincingly by Bryan Cranston."
• USA Today spotlights a video where "29 of Hollywood's best film actors," including Bryan Cranston, recite some famous Rhett and Scarlett lines from Gone With the Wind.
• Downton Abbey's Brendan Coyle tells Us Weekly he's watching Season 3 of Breaking Bad: "Sweet baby Jesus! It just doesn't get better than that."
• The New York Post takes a look at Equity, a movie starring Anna Gunn that debuts at the Sundance Film Festival on Jan. 26 and is "being billed as the first post-financial crisis Wall Street film."
• The Toronto Star notes that Deadwood's "stellar group of actors moved on to do great work after" and Anna Gunn — who "established herself as a household name playing Skyler White in AMC's Breaking Bad" — is one of them.
• Danny Trejo, talking to the Los Angeles Times about his new L.A. taco restaurant, Trejo's Tacos, says that "you have to understand — you can throw a dart at our menu and get a great taco."
• The New York Daily News looks back at this year's Oscar nominees in their first film roles, such as Bryan Cranston who "landed his first major movie role playing Dr. Frank Darden in the 1991 film Dead Space."
• IGN reports that Baz Luhrmann's The Get Down, starring Giancarlo Esposito, will premiere on Netflix on Aug. 12.
• One of Kung Fu Panda 3's directors tells ComingSoon.net about Bryan Cranston joining the cast: "To have someone like Bryan Cranston, who is not just an amazing actor, but who has such a range. He can make you fall in love with someone like his father character, but he can also make you laugh."
Watch full episodes of Breaking Bad on amc.com.
Read More