Press
Bryan Cranston's BAFTA Nod; Aaron Paul Teases Saul Appearance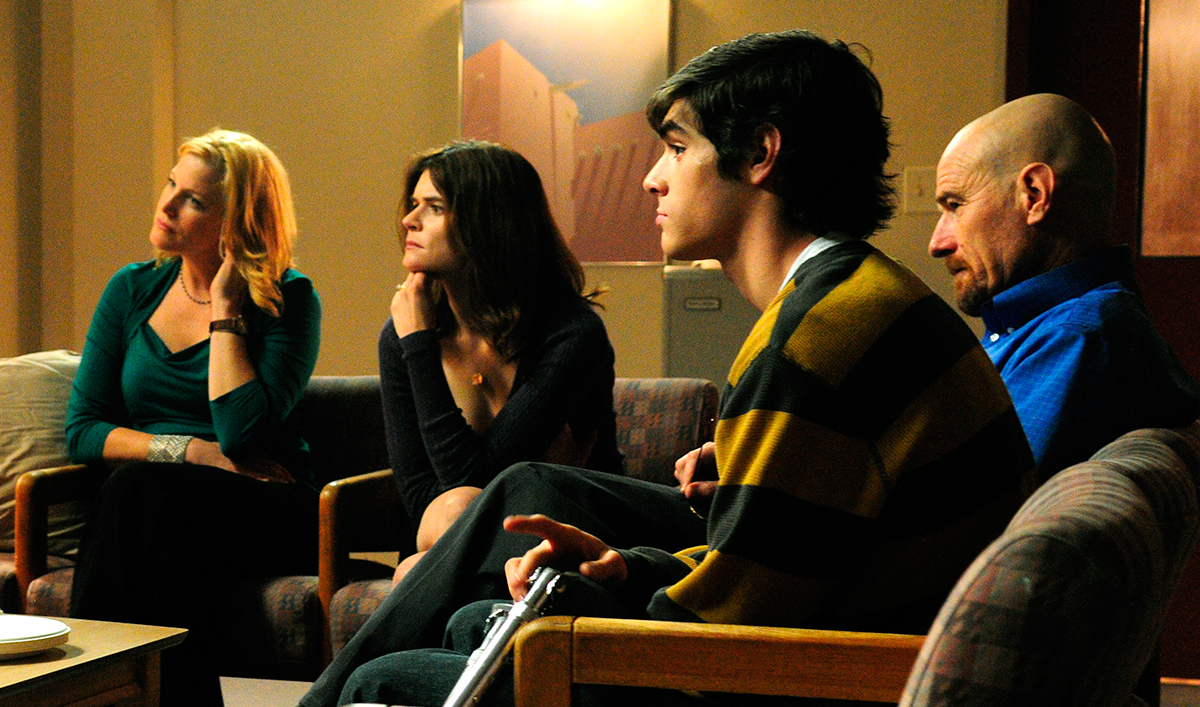 This week, Bryan Cranston is honored with a BAFTA nomination, while Aaron Paul is open to appearing on Better Call Saul. Plus, Cranston compares Walt and President Lyndon B. Johnson. Read on for more:
• Bryan Cranston has been nominated for a BAFTA for Trumbo in the best actor category and is "one of the Americans receiving a first-ever shot at a BAFTA honor," The Hollywood Reporter says.
• "Hopefully I will be involved. But I don't know when that may be. I'm not going to say anything more. But I'm absolutely open to the idea," Aaron Paul says of a potential Better Call Saul appearance, Variety notes.
• Bryan Cranston compares Walt and President Lyndon Johnson, noting that both are "very ambitious, very exceptional in what they do. [They] can be selfish, can be self-righteous, very talented," Entertainment Weekly reports.
• According to the Los Angeles Times, Bryan Cranston talks about playing President Lyndon Johnson for HBO, saying, "You like him and you're appalled by him and you're pulled into him and you're repelled by him. You're constantly doing this trombone with LBJ, and that really comes out in the story."
• Radio Times thinks the Breaking Bad finale would not have been the same without Badfinger's "Baby Blue" because it "aptly captured Walt's true love in Breaking Bad: his trademark baby blue crystal meth."
• MovieWeb spotlights the trailer for Hulu's The Path, which stars Aaron Paul who "returns to series television." Co.CREATE says the teaser "gives a glimpse of a show that seems to really deserve that 'prestige' tag."
• According to TV.com, Aaron Paul calls The Path's scripts "just so gripping, so beautifully written, and well done…. I just fell in love."
• The New York Times reports that HBO is eyeing a Deadwood movie and comments, "One challenge would be to align schedules for Deadwood stars like Ian McShane, Timothy Olyphant, Anna Gunn and Kim Dickens, who have remained busy since the show ended."
• The Hollywood Reporter's oral history of The X-Files notes that the show's "writers room is the stuff of Hollywood legend, nurturing such luminaries as Vince Gilligan (Breaking Bad) and Howard Gordon (24)."
• IGN checks out the character posters featuring Triple 9's "amazing cast" including one of Aaron Paul.
• Catch some glimpses of Giancarlo Esposito in the trailer for Jodie Foster's Money Monster at Yahoo Movies.
• Betsy Brandt tells FOX411 she requested a nude scene for her Masters of Sex character because "I wanted her to have a moment where she felt safe enough with someone because she hadn't had that."
• According to The Hollywood Reporter, Moira Walley-Becket is adapting Anne of Green Gables, a classic Canadian novel, for Canada's CBC.
Watch full episodes of Breaking Bad on amc.com.
Read More