Press
Bryan Cranston Talks to L.A. Times; Bad's X-Files Connections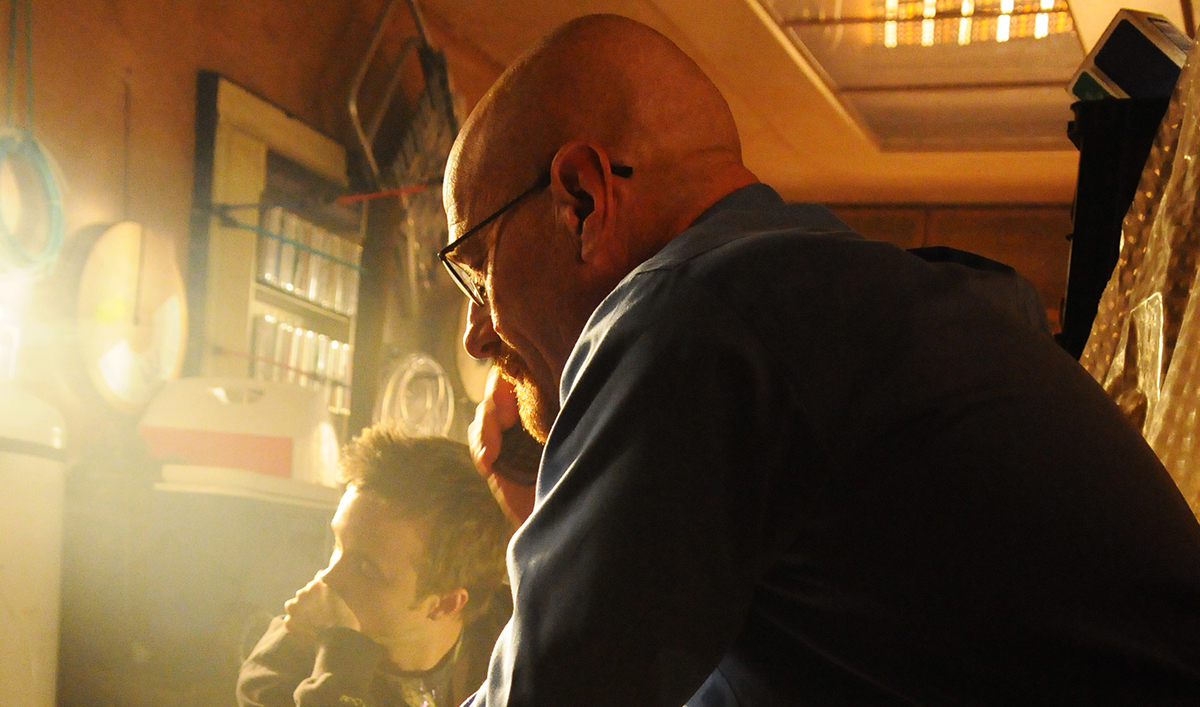 This week, Bryan Cranston talks to the Los Angeles Times, while Breaking Bad's X-Files connections are spotlighted. Plus, Anna Gunn's Equity screens at Sundance and has been picked up by Sony Pictures Classics. Read on for more:
• Bryan Cranston speaks with the Los Angeles Times about his career, saying, "Somebody asked me the other day how I felt now that I'm about to turn 60, the implication being, 'Is it sobering to be inching closer to the grave?' And my answer is, 'Yes, it is. So don't waste any time.'"
• Fun.com traces the connections between Breaking Bad and The X-Files, including how Vince Gilligan "snuck in a handful of X-Files-themed Easter eggs in Breaking Bad for all the superfans to catch."
• The Wall Street Journal describes Equity, starring Anna Gunn, as one of the Sundance Film Festival's "hottest titles," while the movie is one of the 25 that Wired is "most excited to see" at the event.
• According to The Hollywood Reporter, Sony Pictures Classics has picked up the worldwide rights to Equity, which stars Anna Gunn as "a senior investment banker that finds herself entangled in a web of politics and deception."
• Radio Times has the trailer for Eye in the Sky, which stars Aaron Paul and Alan Rickman in his last live-action film performance.
• Showbiz411 suggests more than 50 black actors who should be cast in movies, including Giancarlo Esposito, who "finally got an Emmy nomination in Breaking Bad. We know him in New York. Great with a capital G. Working all the time. Thank goodness."
• Entertainment Weekly takes a look at this year's best actor Oscar nominees including Bryan Cranston, noting that his "portrayal of Trumbo in the film directed by Jay Roach could only have come from the performer who wowed TV viewers for five seasons on Breaking Bad and made them laugh years before on Malcolm in the Middle."
• Billboard reports that Bryan Cranston stars in a Zendaya music video for "Neverland" with Dancing With The Stars' Maksim Chmerkovskiy.
• RJ Mitte tells Costa Rica's The Tico Times that Walt Jr. was "not as knowledgeable as I was when I was his age. Probably I would've handled my father differently. I probably would've pushed him away sooner."
• TV.com is looking forward "to seeing Aaron Paul and Hugh Dancy in Jason Katims' new series The Path because Aaron Paul crying is one of my favorite things."
• Radio Times informs readers that Walt and Skyler's Albuquerque house is worth 115,000 pounds and would cost around 500 pounds a month to rent, but "eager BB fans with deep pockets hoping to buy a bit of TV history beware: the house is not for sale."
• GamesRadar+ consider Jane's and Drew Sharp's deaths to be two of the most shocking TV deaths ever, noting that Jane's death "arguably has the biggest impact on Walt and Jesse" and that "even in a series that blows up characters (hello, Gus!), Drew's death is seriously dark by Breaking Bad's standards."
Watch full episodes of Breaking Bad on amc.com.
Read More