Press
Vince Gilligan on Hank's Near-Death; Bryan Cranston on Jane's Demise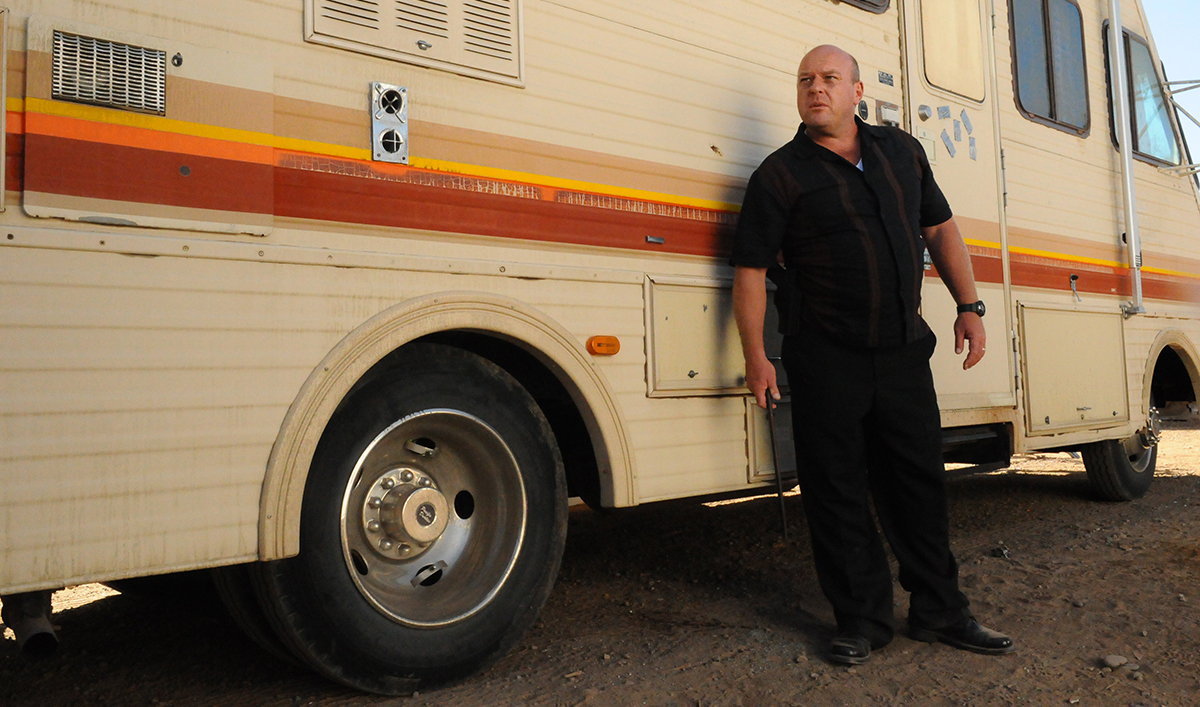 This week, Vince Gilligan discloses that Hank almost died in Season 1, while Bryan Cranston discusses Jane's death on Inside the Actors Studio. Plus, People has a photo of Cranston shooting his new movie. Read on for more:
• Vince Gilligan reveals on Kevin Pollack's Chat Show that he was "seriously leaning toward killing off Hank, Walt's brother-in-law, played by Dean Norris, in that first season," according to Vulture.
• Entertainment Weekly has a clip of Bryan Cranston's appearance on Inside the Actors Studio, where he reveals "what was going through his head during the scene in which he watches Jesse's girlfriend Jane (Krysten Ritter) choke on her own vomit and die in Breaking Bad."
• People has a photo of Bryan Cranston, who "looked nearly unrecognizable as a homeless man" on the set of his new movie, Wakefield.
• Discussing Trumbo with The Globe and Mail, Bryan Cranston says, "As an actor, you never really know what you're looking for. You have to be open to anything. You have to be a funnel. You have to be insatiable."
• Vulture notes that a recent episode of Amazon's Man in the High Castle was directed by Michael Slovis, "a TV veteran and the director of photography on Breaking Bad, arguably the best-looking show of the last decade."
Watch full episodes of Breaking Bad on amc.com.
Read More