Press
NY Times Talks Bad & Streaming; EW Sees Bryan Cranston Oscar Nod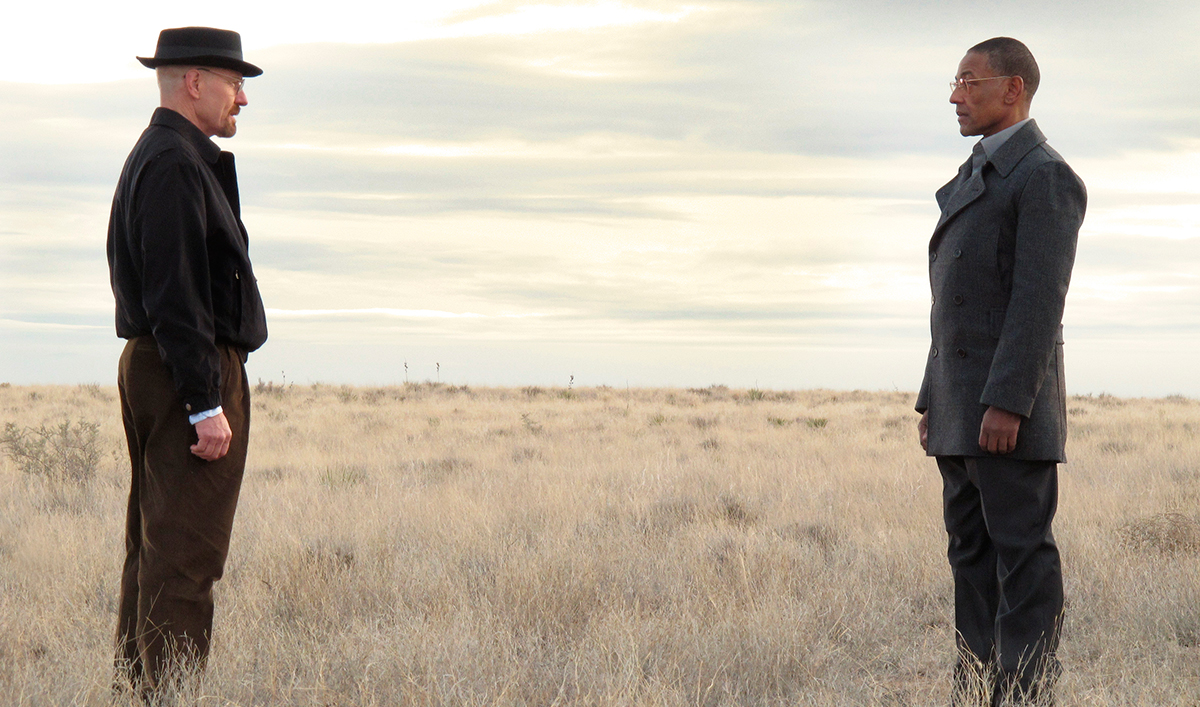 This week, The New York Times discusses Breaking Bad in the context of streaming TV, while Entertainment Weekly is predicting a best actor nomination for Bryan Cranston for Trumbo. Plus, Vanity Fair talks about how Jesse was supposed to die. Read on for more:
• With the advent of streaming TV, The New York Times uses Breaking Bad as an example to explain "how you watch, in some way, affects the story you see."
• Entertainment Weekly speculates that Bryan Cranston will get a best actor Oscar nod because "SAG and Globes noms put him on the path to Oscar recognition for his work in Trumbo, and Academy voters love nothing more than movies about Hollywood."
• Vanity Fair's list of characters who were supposed to die includes Jesse: "it's mind-boggling to picture the journey of Walter White on Breaking Bad without his sidekick/surrogate son/enemy, Jesse Pinkman."
• The Huffington Post's rundown of the best TV pilots ever includes Breaking Bad, "widely considered one of the greatest TV shows of all time."
• The New York Post applauds Trumbo's Bryan Cranston, who "finally finds a worthy big-screen role as the acerbic screenwriter who broke the Hollywood blacklist in a history lesson that's as scarily timely as it is utterly hilarious."
• According to The Hollywood Reporter, Gavid Hood's Eye in the Sky, starring Aaron Paul, will be screened at next month's Palm Springs International Film Festival.
• Variety reports that Matt L. Jones will star in A Bad Idea Gone Wrong, an independent comedy written and directed by Jason Headley.
• According to Screen Crush, Remember, a movie starring Christopher Plummer and Dean Norris, will open in theaters on Jan. 15.
• Clint Eastwood's Sully, starring Tom Hanks and featuring Anna Gunn, will be released in the fall of 2016, Mxdwn reports.
Watch full episodes of Breaking Bad on amc.com.
Read More