Press
Bryan Cranston Honored With SAG Nod for Trumbo; Walt's Aztek on Display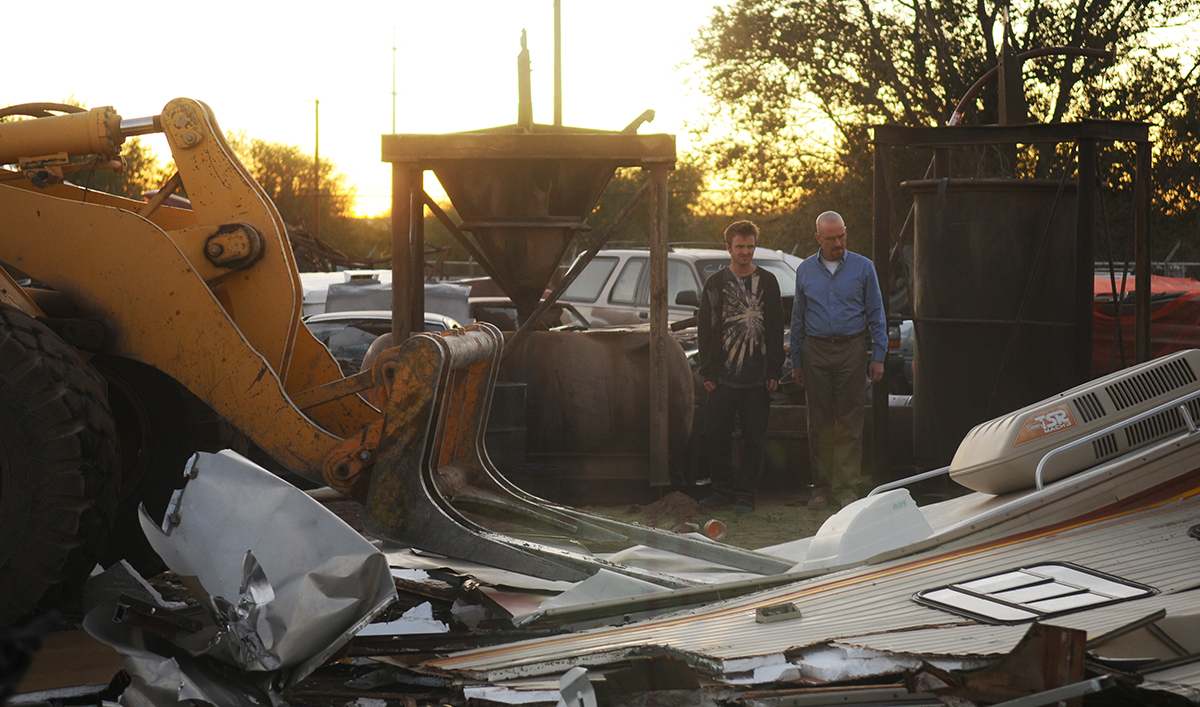 This week, Bryan Cranston is honored with a Screen Actors Guild Award nod for Trumbo, while Walt's Pontiac Aztek is on display at the Petersen Automotive Museum. Plus, an Anna Gunn movie will screen at Sundance. Read on for more:
• People reports that the Screen Actors Guild has nominated Bryan Cranston for an award in the category of Outstanding Performance by a Male Actor in a Leading Role for his role in Trumbo.
• According to The Hollywood Reporter, Walt's "hapless" 2004 Pontiac Aztek is on display at the newly-reopened Petersen Automotive Museum in Los Angeles.
• The Los Angeles Times reports that Equity, a movie starring Anna Gunn, will screen at the Sundance Film Festival next month.
• Variety has a video of Jason Segel interviewing Bryan Cranston, who says of Trumbo, "The jeopardy of losing your First Amendment rights under the pressure and penalty of imprisonment for no crime committed — and these men went to prison for years — it was so compelling to me, and I had to do it."
• Check out Variety for the Eye in the Sky trailer that features Aaron Paul as a drone pilot.
• TVLine reports that Hulu will premiere The Path, starring Aaron Paul, on March 30, 2016.
• The Wall Street Journal posts HBO's 2015 Yearender reel that features "a good look" at Bryan Cranston as President Lyndon B. Johnson in All the Way, which will air next year.
• Uproxx looks back at the villainy of Walt (the "turning point came when he let Jane die in Jesse's bed") and Gus ("to this day the explosion scene between Salamanca and Gus sends chills up my spine").
• Daily Herald cites part 2 of Season 5 as one of TV's all-time great seasons, saying the final eight episodes "were as exciting as TV gets."
• Laura Fraser tells Scotland's Daily Record that Breaking Bad "did change things for my career. It didn't happen straight away but I just started getting a lot of offers, whereas I used to have to audition for things."
• Comic Book Resources spotlights An Illustrated Guide to Iconic Fictional Locations, which showcases "memorable settings" like Walt and Jesse's RV.
Watch full episodes of Breaking Bad on amc.com.
Read More