Press
Aaron Paul Hosts Bryan Cranston Fête; Cranston Covers Drake's "Hotline Bling"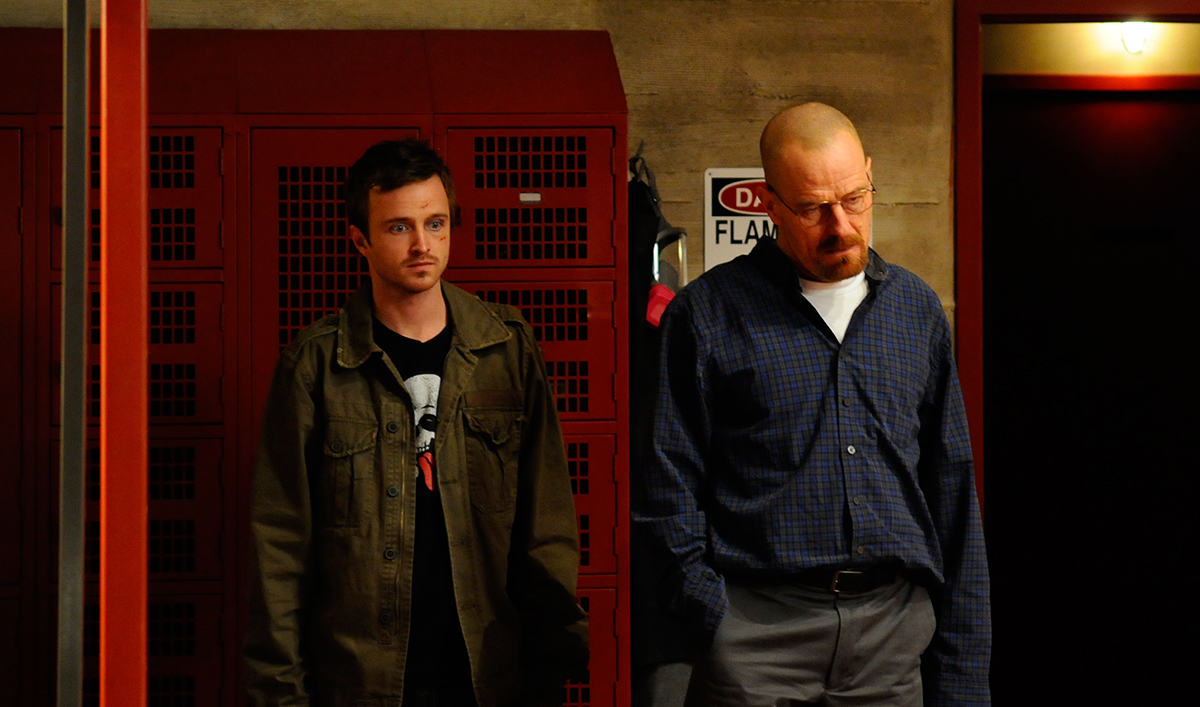 This week, Aaron Paul hosts a party in Bryan Cranston's honor, while Cranston covers Drake's "Hotline Bling." Plus, Us Weekly takes a look into Betsy Brandt's purse. Read on for more:
• Variety reports that Aaron Paul co-hosted a party to honor Bryan Cranston's "achievements in television, film and theater."
• At the Bryan Cranston event, Aaron Paul tells Women's Wear Daily he was "of course, blown away by that beautiful man's performance" in Trumbo, while Cranston says to the New York Post, "I look over and see Aaron Paul and go, 'Oh my God, I miss that dude!'"
• Bryan Cranston is one of several celebrities who renders his own interpretation of Drake's "Hotline Bling" and he "takes this task very, very seriously. He seems to channel his Breaking Bad character, Walter White, and gets really menacing," according to Time.
• Us Weekly finds out what's in Betsy Brandt's bag, which includes several items for her kids: "In case I need to occupy them, I like to have Hot Wheels cars, See's lollipops, and a deck of cards."
• Now that Trumbo and Bryan Cranston have racked up several SAG and Golden Globe nominations, Variety says, "Team Trumbo now hopes audiences and future award (read 'Oscar') influentials will re-focus on the film."
• Examining the Oscar race, GoldDerby believes that "Bryan Cranston is a formidable threat to [Leonardo] DiCaprio thanks to the power of Trumbo as a smartly crafted Hollywood (and Oscar) tale."
• Bryan Cranston is winning more acclaim for Trumbo, including a Critics' Choice Award nomination for best actor (according to The Hollywood Reporter) and a best actor win from the Southeast Film Critics Association (according to The Times-Picayune).
• Indiewire has a trailer for Atom Egoyan's "tense-looking" Remember, which stars Christopher Plummer and features Dean Norris.
• Uproxx posts a video of Jesse Plemons on Late Night With Seth Meyers talking about a Breaking Bad fan who "really wanted to fake strangle me" in a picture.
• Yahoo spotlights Raymond Cruz giving Nissan "a dramatic reading of its commercial van powertrain warranty, one that starts off surprisingly intense and never lets up."
Watch full episodes of Breaking Bad on amc.com.
Read More