Press
Bryan Cranston Visits Ellen, Late Late Show; Vince Gilligan's Alternate Ending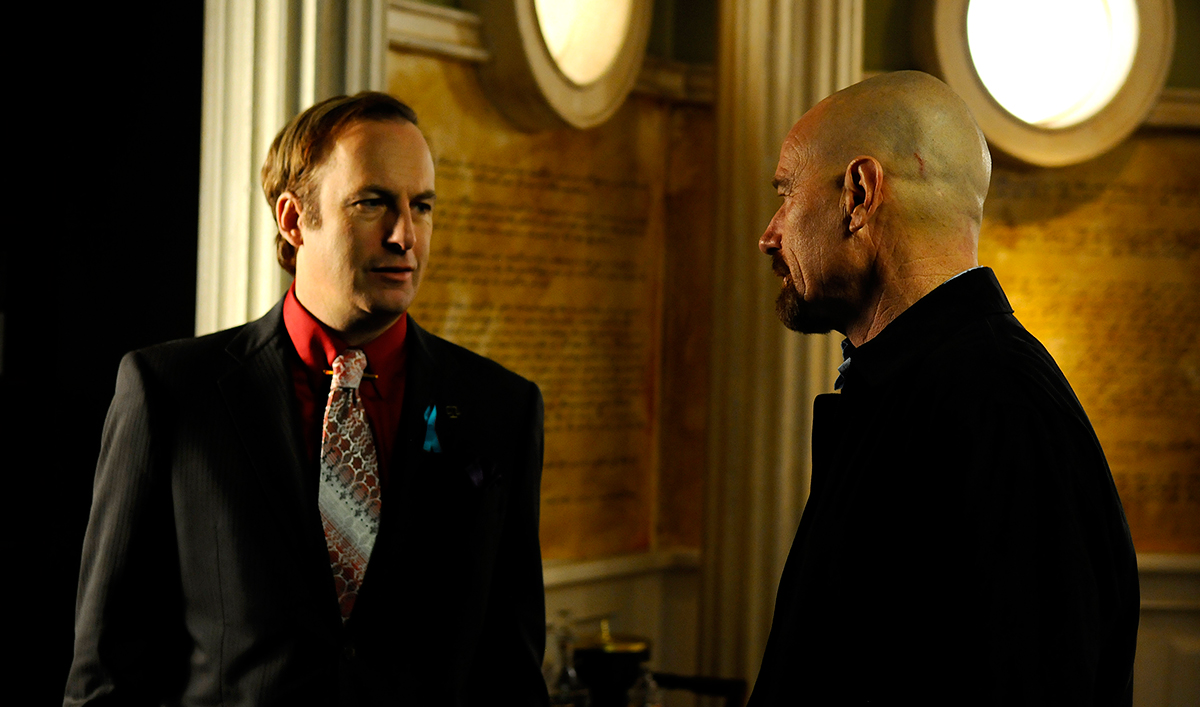 This week, Bryan Cranston visits Ellen DeGeneres and James Corden, while Vince Gilligan discloses an alternate Breaking Bad ending. Plus, Cranston wins kudos for playing Dalton Trumbo. Read on for more:
• Zap2it has a clip of Bryan Cranston visiting Ellen DeGeneres' talk show and displaying his Breaking Bad tattoo.
• The Wall Street Journal spotlights Bryan Cranston's turn on The Late Late Show as the member of a "man band" that "crooned about grown-up things like mortgages and minivans."
• According to RadioTimes.com, Vince Gilligan says there was one alternate Breaking Bad ending where "Walt was going to break into the downtown jail in Albuquerque and just shoot the sh*t out of the jail with this M60 machine gun and rescue Jesse."
• "Top honors for making Trumbo a worthwhile trip go to its star, Bryan Cranston, who embodies the witty, mustachioed, righteously bombastic screenwriter so well that you'll forget about Walter White," the Minneapolis Star Tribune applauds in its review.
• Bryan Cranston talks to Variety about the challenge of playing a real-life figure in Trumbo, saying that Dalton Trumbo "wasn't known well enough to have a lasting indelible impression on people's minds or memories. So, I was able to play within a pretty large sandbox."
• HitFix's Alan Sepinwall reports that the new edition of his book, The Revolution Was Televised, has "a ton of new stuff" about Breaking Bad, including "several thousand words on 'Ozymandias' alone" and Vince Gilligan's revelation of how Season 1 would have ended if there had been no writers strike.
• NME spotlights a fan-made video of Breaking Bad from Jesse's perspective, noting, "When you look back at all five series of the show, what becomes clear is Jesse's surprisingly strong sense of morality being beaten back, again and again, by Walt's uncompromising mercilessness."
• According to The Hollywood Reporter, IFC Films has acquired the North American rights to Dixieland, a movie featuring RJ Mitte, and will release it on Dec. 11.
Watch full episodes of Breaking Bad on amc.com.
Read More