Press
Bryan Cranston Slated for Inside the Actors Studio, Set to Star in New Movie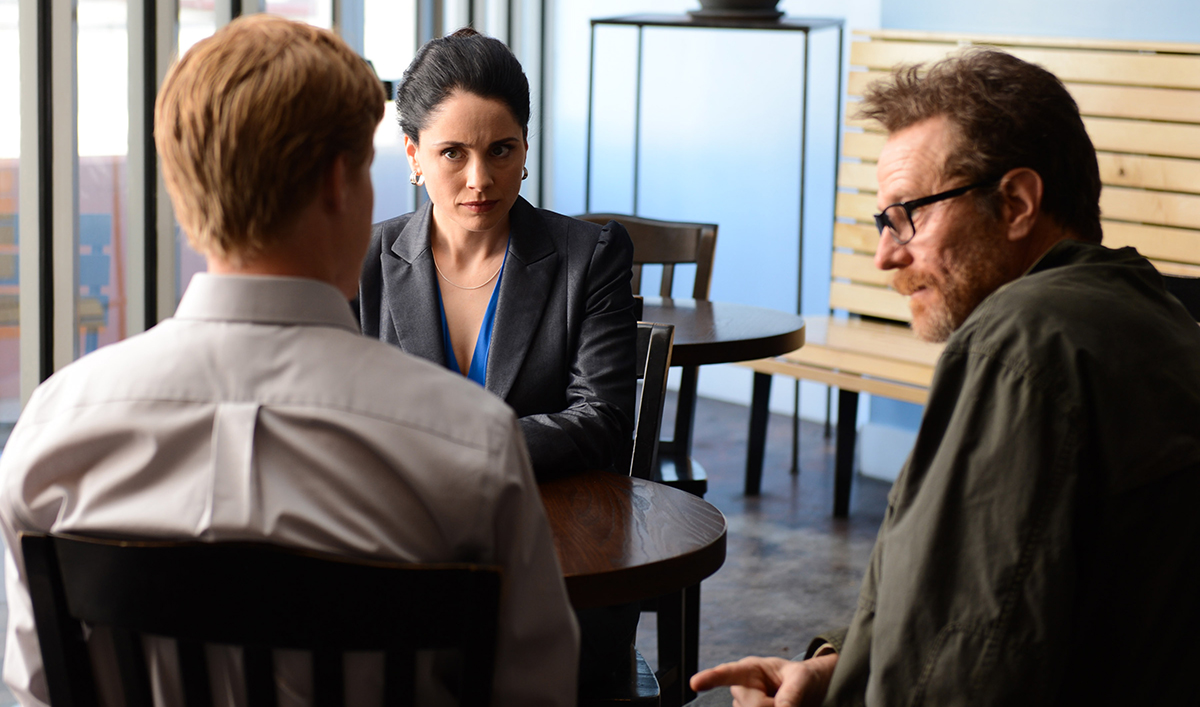 This week, Bryan Cranston is slated to appear on Inside the Actors Studio and is set to star in a new movie. Plus, Aaron Paul shows up in the trailer for Triple 9. Read on for more:
• According to The Hollywood Reporter, Bryan Cranston will be the featured guest on Bravo's Inside the Actors Studio on Nov. 25.
• Variety reports that Bryan Cranston will star in Wakefield, a movie based on an E.L. Doctorow short story that's a retelling of a Nathaniel Hawthorne story.
• Collider spotlights the Triple 9 trailer, which "boasts an astounding cast" including Aaron Paul.
• Moviepilot adds, "It is close to impossible to not get behind a cast and film as hard-hitting as the trailer for Triple 9 promises."
• Enya tells Ireland's Independent.ie she was a big Breaking Bad fan: "It was just fantastic. Have you seen it? Every week, I'd find I couldn't wait for the next one."
• Bryan Cranston tells The Desert Sun he'd love to work with Vince Gilligan again because he's "a brilliant writer and a sweet man. He's a friend of mine now. I admire him and thank him for being my champion."
• A.V. Club spotlights a supercut of Breaking Bad's wide shots, noting that "the show used various shots to show off New Mexico's long horizons, the most memorable probably being the wide shot." Slate adds that the supercut "provides a fresh opportunity to marvel at the show's panoramic beauty."
• The Huffington Post showcases a Comedy Central UK ad for Malcolm in the Middle reruns that connects Bryan Cranston in that show and Breaking Bad: "With the knowledge that Cranston went on to play [Walt] White, some of the innocent things he said back then take on a much more sinister tone."
• The Chicago Sun-Times says that Bryan Cranston's performance in Trumbo is "stirring award buzz for the actor."
• The Observer's review of Trumbo applauds Bryan Cranston, who "brings the complex personality of [Dalton] Trumbo to life with substance and humor."
• The Guardian reports that RJ Mitte will join the hosting team for the U.K.'s Channel 4 during its coverage of next year's Paralympic Games in Rio de Janeiro.
• TheWrap has a Trumbo clip where Dalton Trumbo, played by Bryan Cranston, reveals the origin of the "Sam Jackson" pseudonym he used.
Watch full episodes of Breaking Bad on amc.com.
Read More