Press
Bryan Cranston on Tonight Show; Casting Director Shares Bad Facts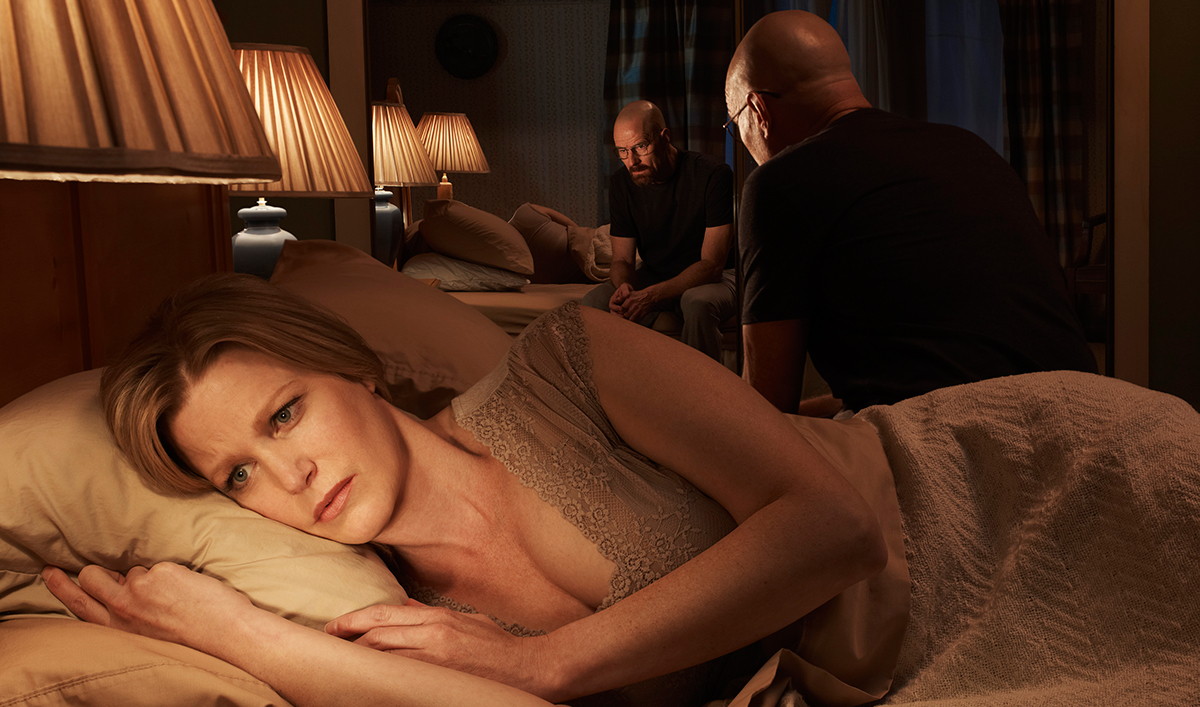 This week, Bryan Cranston appears on The Tonight Show, while Breaking Bad's casting director shares some secrets about the show. Plus, Cranston talks about his new movie, Trumbo. Read on for more:
• E! Online spotlights Bryan Cranston's appearance on The Tonight Show, where he and Jimmy Fallon "reminisced about their time together on their three-episode series, Suspended Suspense."
• Sharon Bialy tells The Huffington Post five things "you still don't know about Breaking Bad," including the fact that the "exceptional attractiveness of RJ Mitte and Aaron Paul almost lost them the roles."
• Bryan Cranston, talking to USA Today, says he was worried about playing Dalton Trumbo because you "could easily chew the scenery so much that [the character] becomes unreal." To Variety, he observes that Trumbo was "larger than life. He pontificated. He was a brilliant man. He gesticulated and used colorful language."
• Giancarlo Esposito will direct Josh Duhamel and Famke Janssen in a satirical drama called This Is Your Death, The Hollywood Reporter says.
• The Week says Breaking Bad is one of the best TV shows to watch, saying, "The multi-award winning drug drama has captivated worldwide audiences with its rawness, wit and exceptional acting."
• The New York Times speaks with Moira Walley-Beckett about her new Starz series, Flesh and Bone, and notes, "As a writer on Breaking Bad, she won an Emmy for the devastating and arguably best episode, 'Ozymandias.'"
• Yahoo TV shows off a clip from Flesh and Bone, a series that Moira Walley-Beckett calls not a ballet drama but "one girl's journey through shark-infested waters."
• Time has an exclusive clip of Bryan Cranston, as Dalton Trumbo, and Helen Mirren, as Hedda Hopper, in Trumbo. Harper's Bazaar recommends Trumbo (opening Nov. 6) as one of the 16 movies to watch in November.
• Indiewire says Bryan Cranston "owns Trumbo, both character and film, from first word to last."
• Entertainment Weekly reports that Giancarlo Esposito will return to Once Upon a Time for the show's 100th episode.
• Bustle wonders, "Why, exactly, aren't we over Breaking Bad yet?"
• According to the Watertown (N.Y.) Daily Times, RJ Mitte says, "I would not have been on Breaking Bad if I didn't have cerebral palsy; don't kid yourself. But I wouldn't be where I am today without Breaking Bad."
• Bizdaq figures out "how much money Gus was making from chicken and ultimately how much his legit business was actually worth!"
Watch full episodes of Breaking Bad on amc.com.
Read More