Press
Telegraph Compares Bad to Novel; Bryan Cranston in Trumbo Poster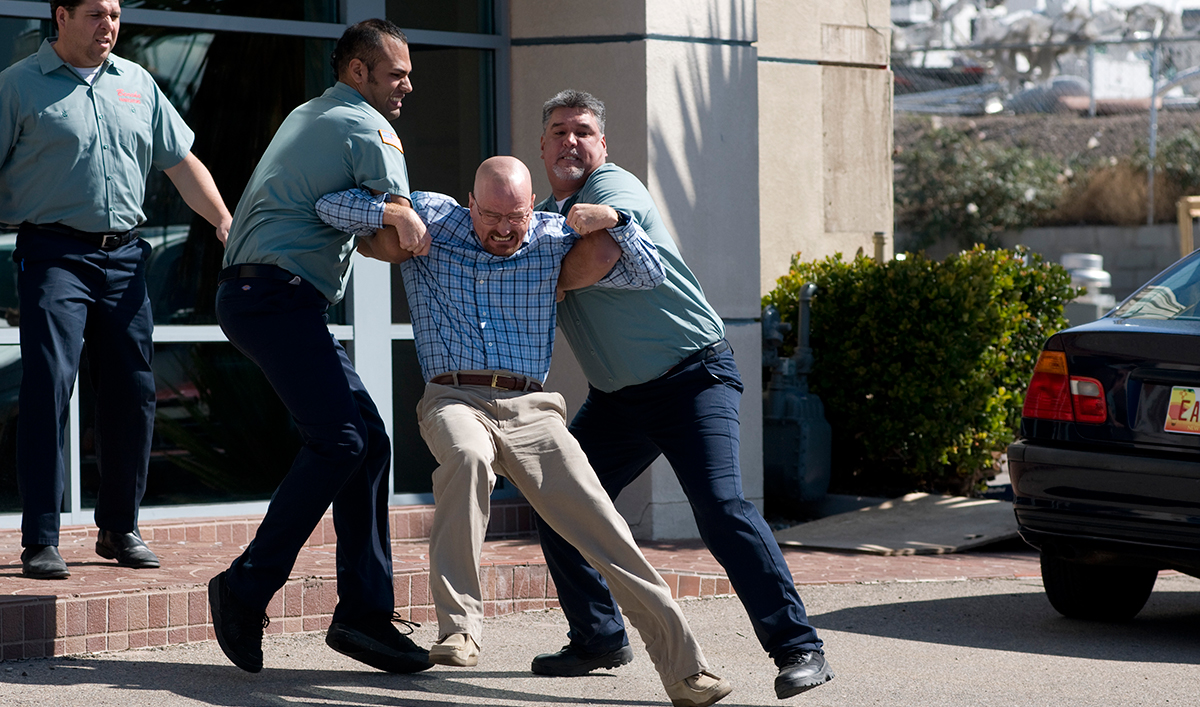 This week, The Telegraph compares Breaking Bad to a great novel, while Bryan Cranston appears in a poster and trailer for Trumbo. Plus, The Hollywood Reporter spotlights Skyler and Ted's affair. Read on for more:
• The Telegraph notes that Walt's story is "explored in as much depth and with as much nuance and unflagging devotion to character and consistent psychology as you would hope to find in any good, maybe even in any great, novel."
• "Bryan Cranston cuts a pretty elegant figure," comments Empire about the new poster for Trumbo.
• Entertainment Weekly checks out Bryan Cranston in the Trumbo trailer, while /film declares that the movie "looks ready to catapult Cranston into the awards conversation in a big way."
• The Huffington Post says the BFI London Film Festival is "perfectly timed to champion some of the year's most striking performances," including a post-Breaking Bad Bryan Cranston in Trumbo.
• The Hollywood Reporter round-up of TV's famous affairs includes Skyler and Ted, noting that "I.F.T." was "a particularly exciting episode for the Skyler-Ted-Walter love triangle and one for the Breaking Bad history books."
• In a bid to pair classic literature and TV, Vulture matches up Breaking Bad with Albert Camus because of a Camus quote about betrayal that "could function as a one-sentence recap of the episode, or even the whole series."
• Wetpaint considers Gus one of several TV characters who "faced truly disgusting and/or disturbing ends."
• ScreenCrush checks out the trailer for Vinyl, an HBO drama from Mick Jagger and Martin Scorsese that features Breaking Bad's George Mastras as a writer and executive producer.
• Previewing Crackle's SuperMansion, JoBlo spotlights a trailer and notes, "If you're a fan of Robot Chicken, I think it'd be a safe bet to say that SuperMansion will also be to your liking, but even if you're not, there's still a lot to like with a voice cast that includes Bryan Cranston" et al. One of Philly.com's TV picks this week is SuperMansion.
• Deadline reports that FOX's Lucifer has cast Kevin Rankin as a series regular.
Watch full episodes of Breaking Bad on amc.com.
Read More