Press
Dean Norris Reflects on Bad; Christian Slater a Vince Gilligan Fan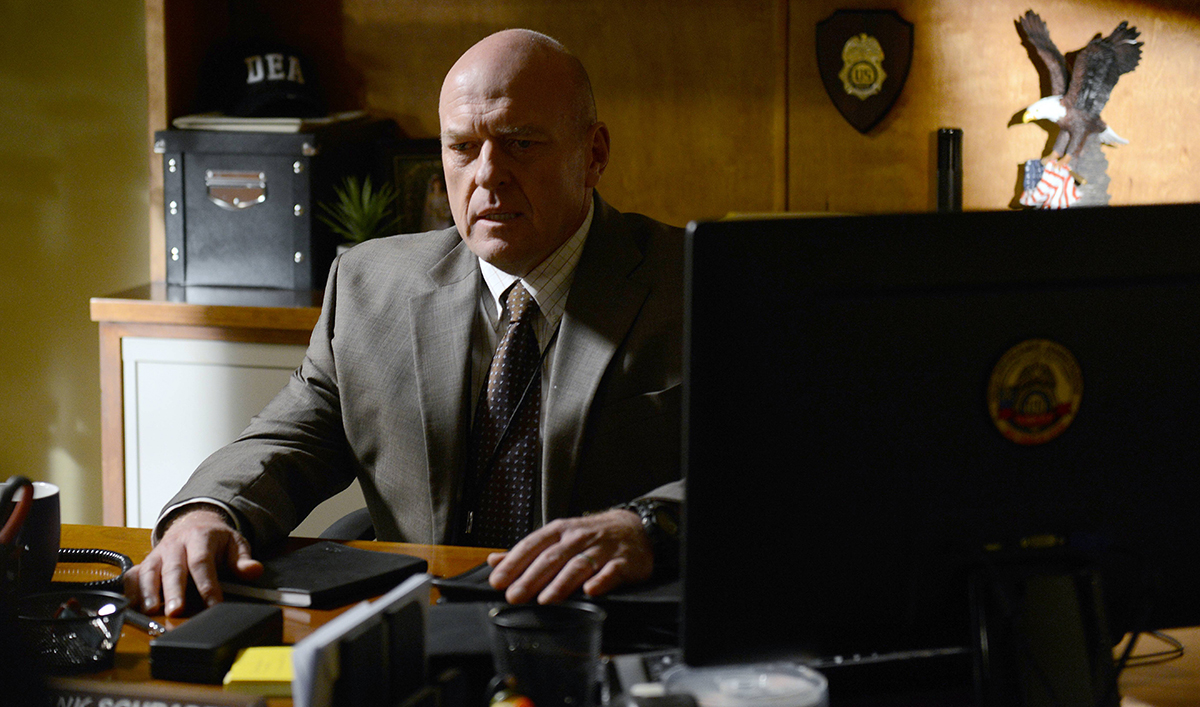 This week, Dean Norris reflects on Breaking Bad, while Christian Slater wrote fan letters to Vince Gilligan. Plus, Radio Times totals all of Walt's kills. Read on for more:
• Dean Norris, talking to Monsters & Critics, says, "I want to look back and see I was part of something great. And turns out Breaking Bad is going to be that."
• Christian Slater tells Radio Times he'd love to work with Vince Gilligan: "When Breaking Bad was on, I would send him fan letters all the time. I haven't asked to work with him but he knows I have a great deal of respect for him, so who knows?"
• Vulture chats with Jesse Plemons, who talks about playing Todd: "I guess he's a pragmatic lunatic, and that really started to inform everything. It was just a matter of trusting your instincts, trusting the process, and tiny little threads of information that you have."
• Radio Times tallies up "every person Walt is responsible for killing. As you can see from the final number, he REALLY is the danger…"
• HitFix includes Walt and Jesse dissolving dead bodies in acid in its round-up of "memorably gruesome but effective TV practices for making sure a dead body not only stays dead, but doesn't get found or identified."
• A.V. Club posts a video that shows how Breaking Bad shares "a few visual parallels with [Quentin] Tarantino's cinematic masterpiece Pulp Fiction."
• JOE.co.uk reports that Breaking Bad was voted one of the top 25 TV shows of the last quarter-century by IMDb users.
• Business Insider considers Breaking Bad — which "delivered one of the most memorable endings to a television series we've seen in a long time" — the most popular TV show from New Mexico.
• 411mania.com speaks with SuperMansion's co-creator, who talks about Bryan Cranston joining the project and how people "remember Bryan Cranston as Walter White, but if you go back a little further, you have him in Malcolm in the Middle. He's one of the funniest things on that show."
• According to Nerdist, Bryan Cranston will star in a stop-motion animated movie about dogs from Wes Anderson.
Watch full episodes of Breaking Bad on amc.com.
Read More