Press
Bad Viewers Hooked by Episode 2; Dean Norris on Campaign Trail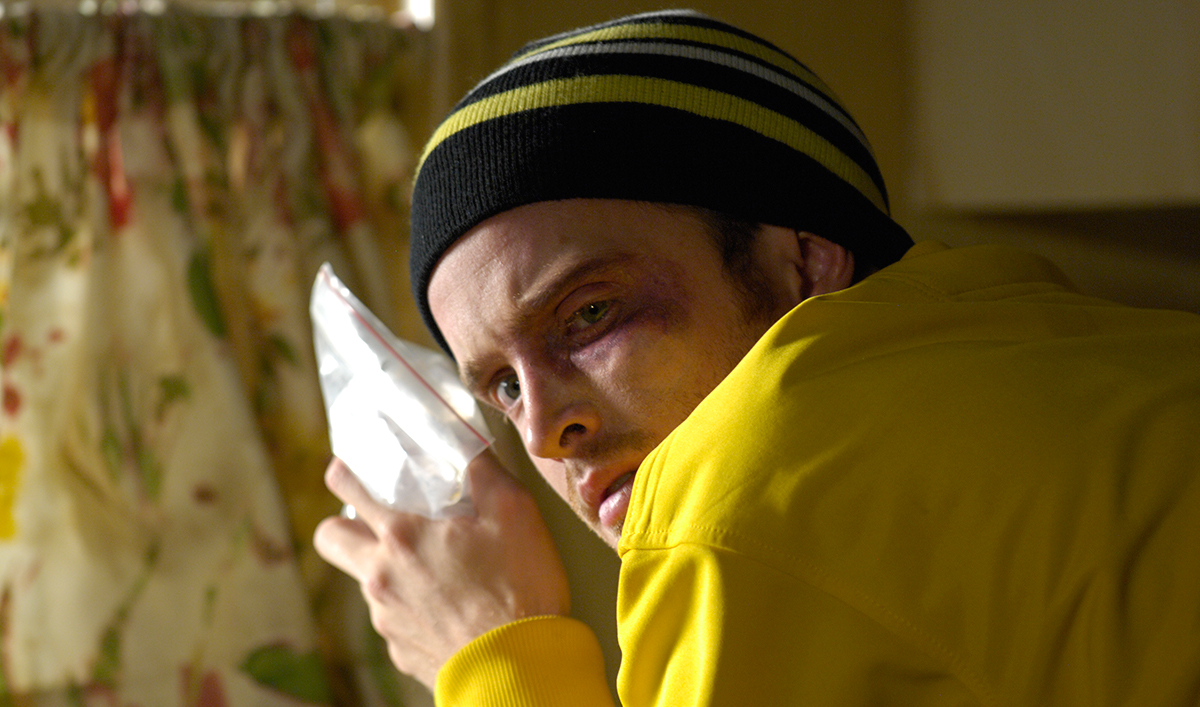 This week, Netflix says that Breaking Bad viewers were hooked by Episode 2, while Dean Norris heads to the campaign trail for Steven Michael Quezada. Plus, the Maze Runner author is thrilled by Giancarlo Esposito's casting in the movie version. Read on for more:
• Deadline reports that binge-watching viewers were hooked onto Breaking Bad by Episode 2, "Cat's in the Bag…", according to a Netflix study.
• The Associated Press reports that Dean Norris was recently in the Albuquerque area campaigning for Steven Michael Quezada, who's running for the Bernalillo County Commission.
• James Dashner tells Entertainment Weekly how thrilled he was that Giancarlo Esposito and Aidan Gillan were cast in Maze Runner: The Scorch Trials: "To have those two guys, two of at least my top five TV characters of all time, when I found out they were in my movie, it's just surreal, just about exploded my brain."
• On the second anniversary of Breaking Bad's series finale, Mashable catches up with eight cast members to "share their theories — not all of which are optimistic" on their characters' lives after the show ended.
• Looking back at Breaking Bad, the New York Daily News relives "the most tense, edge-of-your-seat dramatic moments to ever grace the small screen."
• Houston Public Media notes that Breaking Bad featured classical music in the series finale, "Felina," when ballet music from Gounod's "Faust" appropriately "heightens the drama" while Walt confronts Gretchen and Elliott in their home.
• Mediaite features Dancing With the Stars' Alexa PenaVega and Mark Ballas, who recreated the look of Breaking Bad "and when they took to the dance floor, they did so wearing the show's famous yellow hazmat suits."
• Uproxx compiles a list of Jesse's best quotes, describing him as "one of the smartest players in the meth scene because his words of wisdom were simply inspiring."
• TheWrap reports that Dean Norris has joined the cast of Colin Trevorrow's The Book of Henry, based on a screenplay from Gregg Hurwitz.
• Variety declares that Bryan Cranston "could draw strong Academy support for his rollicking depiction of the blacklisted writer," Dalton Trumbo, in Trumbo.
• Wired recommends watching Flesh and Bone, a Starz series from Moira Walley-Beckett (whose "claim to fame is her Emmy-winning script for Breaking Bad's 'Ozymandias,' which is widely regarded as the best single episode of that series and one of the best hours of television ever").
• Comic Book Resources offers a full episode of Bryan Cranston's SuperMansions before it shows up on Crackle on Oct. 8.
Watch full episodes of Breaking Bad on amc.com.
Read More