Press
THR Interviews Bryan Cranston; People Spotlights Cranston as LBJ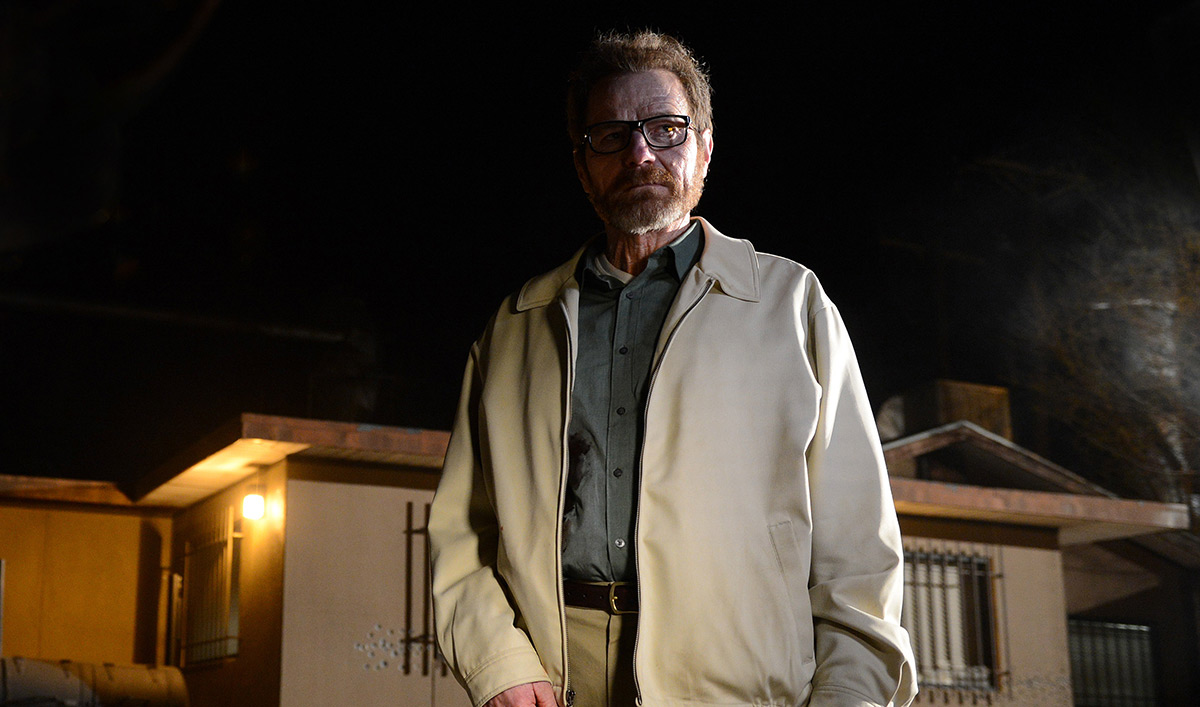 This week, The Hollywood Reporter interviews Bryan Cranston about Trumbo and life after Breaking Bad, while People checks out the actor as LBJ. Plus, Vulture calls Bad one of the 100 dramas everyone should watch. Read on for more:
• Bryan Cranston talks to The Hollywood Reporter about post-Breaking Bad life, saying, "I'm just now starting to get used to the hour of fame. I haven't been able to let the dust settle yet."
• The Hollywood Reporter talks about Trumbo with Bryan Cranston, who says Dalton Trumbo is "emblematic of oppressed people throughout our history, whether it's African-Americans or Latinos or communists. In America, there was a time when fear-mongering was tremendously effective. We are continuing to relive it."
• Cleveland.com is eagerly anticipating Trumbo and asks, "How about an Oscar for Bryan Cranston?" Digital Spy calls the movie an Oscar contender and says of Cranston, "Having deservedly won all of the Emmys for his career-redefining performance as Breaking Bad's Walter White, Bryan Cranston could now be in line for an Oscar nomination."
• People showcases a photo of Bryan Cranston as Lyndon B. Johnson in All the Way, noting, "Bryan Cranston has definitely moved on from Walter White."
• Vulture's list of the 100 TV dramas everyone should watch includes Breaking Bad, "easily the most tightly told story on this list. Oftentimes stories of depravity or violence lose sight of what makes characters specific and unique, but BB never gave up on finding the most human parts of its monsters."
• Warren Buffett revisits his Breaking Bad fandom, telling Bloomberg, "I don't think the world's going to see anything better than that. Vince Gilligan, he's got four stars in my book."
• Profiling Jesse Plemons, The New York Times notes that "his phone really started ringing" when he "shot that poor kid on the dirt bike without blinking in Breaking Bad."
• Decider remembers that September 2, 2012 was the airdate of Season 5's "Gliding Over All," when Hank figured out that Walt was Heisenberg and "suddenly, the endgame was upon us."
• Mashable checks out Season 2 of AOL's Making a Scene With James Franco, where Franco "dons both a long blonde wig and a familiar pork pie hat to play two of Golden Age TV's most iconic characters: Sex and the City's Carrie Bradshaw and Breaking Bad's Walter White."
• What Culture takes a look at Bryan Cranston's portrayal of Walt, specifically "the tics, the nuances, the decisions that Cranston made, which in turn made the character one of the greatest in TV history."
• The Columbus Dispatch spotlights Graham Owen, who created 18 life-size flies for Season 3's "Fly."
• Giancarlo Esposito, speaking with The Philippine Star about his Maze Runner: The Scorch Trials character, says, "It was always about creating a guy who is a little bit more graceful and intelligent than your average mercenary or your average guy…"
• According to The Hollywood Reporter, the international sales rights to Come and Find Me, a movie starring Aaron Paul, have been acquired by Goldcrest Films.
• Deadline reports that Sneaky Pete, a series from Bryan Cranston and David Shore, has received a series order from Amazon.
• Den of Geek spotlights the most memorable improvised moments on scripted TV, including Season 5's "Granite State" and "Hazard Pay."
• The St. Louis Post-Dispatch recommends Life in Pieces, which stars Betsy Brandt and debuts Sept. 21: "The humor is genuine; the laughs plentiful." The New York Times takes note of the show's "top-flight cast."
• IGN features the character posters from Crackle's SuperMansion, an animated series from Bryan Cranston.
Watch full episodes of Breaking Bad on amc.com.
Read More