Press
Bryan Cranston Talks Trumbo With NY Times; RJ Mitte Speaks With EW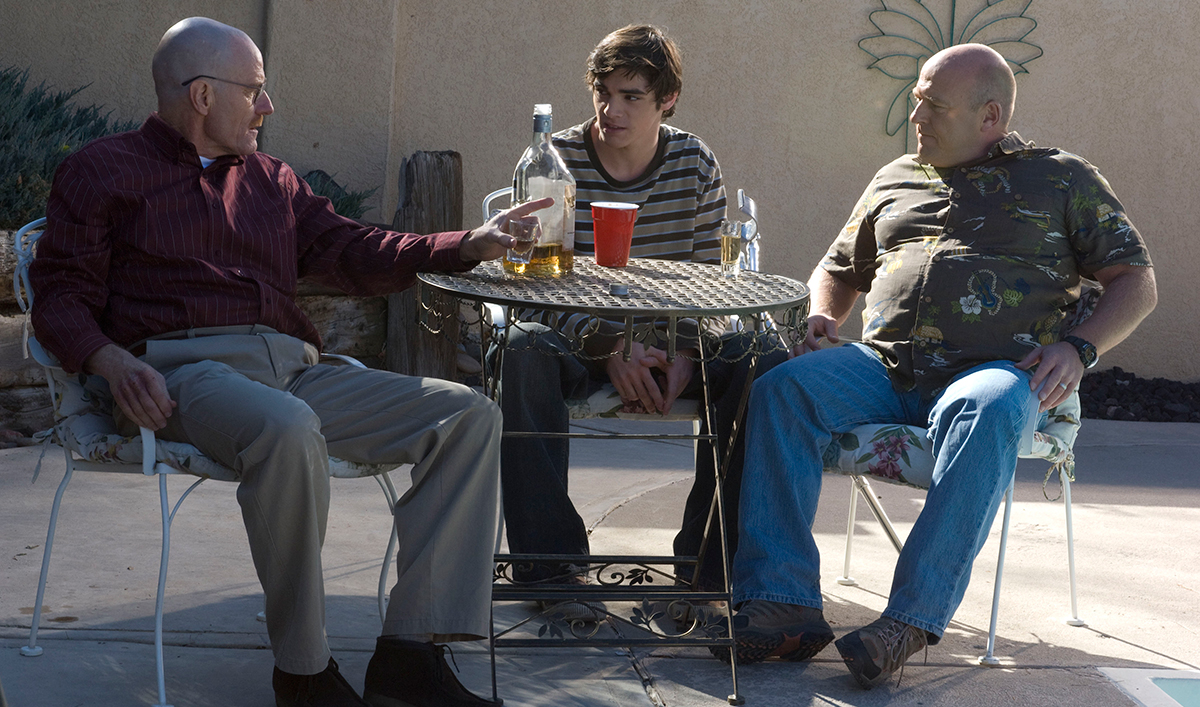 This week, Bryan Cranston talks to The New York Times about Trumbo, while RJ Mitte speaks with Entertainment Weekly. Plus, Jamie Lee Curtis is binge-watching Breaking Bad. Read on for more:
• Speaking with The New York Times about Dalton Trumbo and his battle with the House Un-American Activities Committee, Bryan Cranston says, "I wanted to see a man who didn't ask for this fight, but when it was brought to him he stood up in a dignified way and fought for his rights to be heard."
• RJ Mitte talks to Entertainment Weekly about his cerebral palsy, saying, "A lot of people are very negative and they see something that they don't understand and they see something that looks like a weakness, but it's actually a strength. It's knowledge."
• Jamie Lee Curtis tells Adweek that she and her husband are now watching Breaking Bad "so right now we're knee-deep in methamphetamines."
• The Telegraph deems Breaking Bad a must-see TV boxed set, applauding it as "Vince Gilligan's modern great of TV, with the memorable Walter White teacher turned drug king."
• TVLine reports that the title of a new Hulu series starring Aaron Paul has been changed to The Path from The Way.
• Moviepilot runs down a list of the top moments on Breaking Bad, "one of the best shows of recent times."
• Indiewire says Bryan Cranston "got his Trumbo off to a solid awards season start" at the Toronto International Film Festival.
• National Post learns from Bryan Cranston, who stars in a new movie about blacklisted screenwriter Dalton Trumbo, that his favorite movie of all time is On the Waterfront: "I loved it back then, and now it has even more resonance for me because Elia Kazan directed it."
• Nuke the Fridge, reviewing Bryan Cranston's SuperMansion, calls the stop-motion animated series "the most hilarious twenty-two minutes of TV that I have seen in a long time."
• Reviewing Maze Runner: The Scorch Trials, USA Today says that Giancarlo Esposito is "the best new addition to the Maze Runner world, infusing the franchise with some watchable gravitas as the pirate Jorge."
• The Hollywood Reporter learns from Giancarlo Esposito that he'd play Carl Douglas' "Kung-Fu Fighting" during his ideal fight scene.
• Giancarlo Esposito tells Joblo.com he picks projects "that are interesting, that I want to go after. I've been blessed enough to have made it this far choosing, making the right choices."
Watch full episodes of Breaking Bad on amc.com.
Read More