Press
Bryan Cranston in Trumbo Trailer, Reunites With Dean Norris in Toronto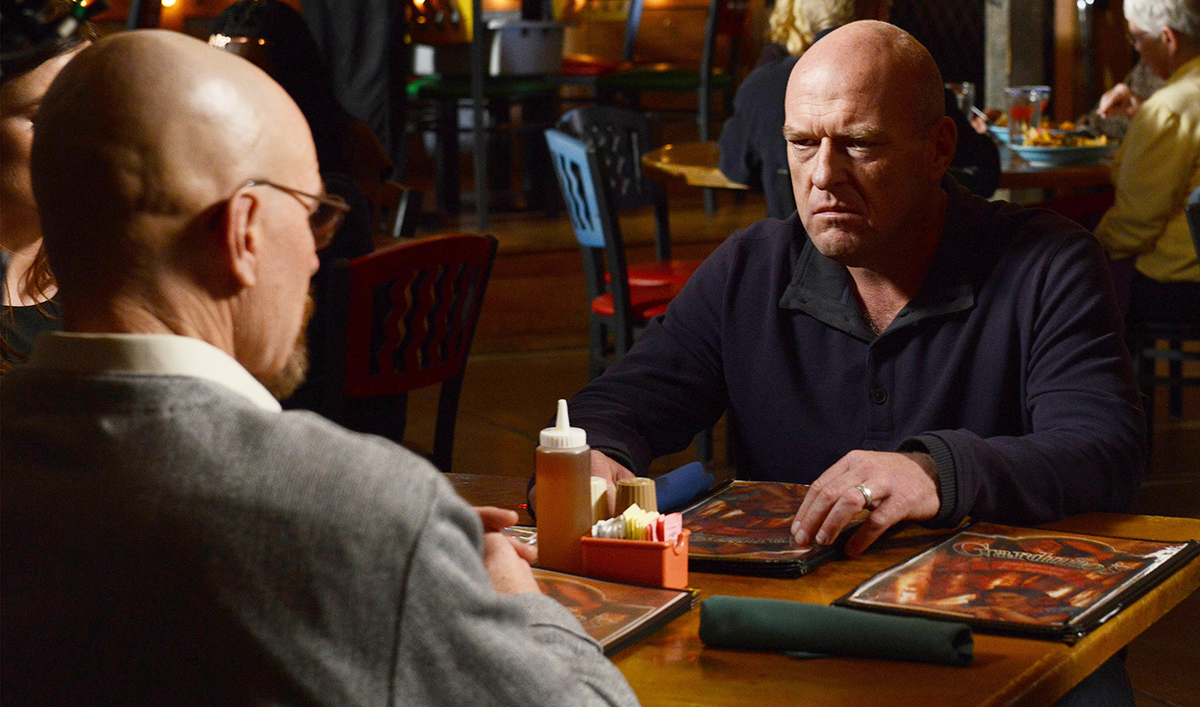 This week, Bryan Cranston shows up in a trailer for Trumbo and has an impromptu reunion with Dean Norris at the Toronto International Film Festival. Plus, Walt's Pontiac Aztek is popular with millenials. Read on for more:
• Entertainment Weekly features Bryan Cranston in the trailer for Trumbo, where Trumbo's wife (Diane Lane) "entertains some guests with her old Hollywood juggling skills. But the afternoon is quickly drained of its laughter when some G-men crash the party, bearing an unfortunate gift: a federal subpoena."
• Vancouver's News 1130 reports on an impromptu Toronto International Film Festival reunion between Bryan Cranston and Dean Norris, where the latter surprised the former when he "acted like I was another journalist coming in to do a TV interview."
• USA Today reports the Pontiac Aztek is popular with millenials, noting, "Since having become the preferred daily driver of Walter White, the lead character played by Bryan Cranston on AMC's hit Breaking Bad series, it's cool again."
• The Hollywood Reporter was there when Modern Family's Eric Stonestreet and Jesse Tyler Ferguson dressed up as Walt and Jesse respectively.
• The Hollywood Reporter reposts its first episode review, concluding that it's "suspenseful and surprising. [Bryan] Cranston is always fun to watch, and Bad is no exception. What's more, a strong supporting cast suggests there is a lot of room for this series to grow."
• Moviepilot has an account of watching Season 1 of Breaking Bad ("just brilliant") in one sitting.
• Action Figure Insider reports that Mezco is releasing a limited-edition Saul Goodman figure complete with a diorama of his office.
• WhatCulture takes a look at what the Breaking Bad cast is up to, noting that "inevitably, they're all getting a lot of good work…"
• TheWrap's review of Trumbo remarks that Bryan Cranston is "a force of nature in a title role that gives him a chance to chew the scenery with gusto. But he also creates an indelible portrait" of Dalton Trumbo.
• The New York Post adds that Bryan Cranston does "sterling work" in Trumbo.
• Variety is eager to see Trumbo, where "Bryan Cranston hangs up Walter White's tighty whities to portray another difficult genius. Based on the trailer, the Breaking Bad star is utterly transformed as legendary screenwriter Dalton Trumbo."
• Reviewing Eye in the Sky, The Hollywood Reporter declares the movie "has solid prospects at the multiplex, thanks in part to sturdy performances by topliners Helen Mirren and Aaron Paul."
• Wired binge-watches Switched at Birth and concludes that RJ Mitte's recurring Season 3 role proves that "Breaking Bad's Walter 'Flynn' White Jr. wasn't just a flash in the pan."
• According to The Hollywood Reporter, Dean Norris is joining the cast of a movie called Fist Fight that will be directed by Richie Keen.
• Yahoo TV has a trailer for Crackle's SuperMansion, which features Bryan Cranston as a voice actor and executive producer, and says, "This time around, Cranston's not just breaking bad — you might say he's breaking super bad."
• Screen Daily is impressed by Dean Norris' "show-stealing support" in Remember, a movie directed by Atom Egoyan and starring Christopher Plummer.
Watch full episodes of Breaking Bad on amc.com.
Read More