Press
Vulture Heralds "One Minute"; VF Debuts Bryan Cranston in Trumbo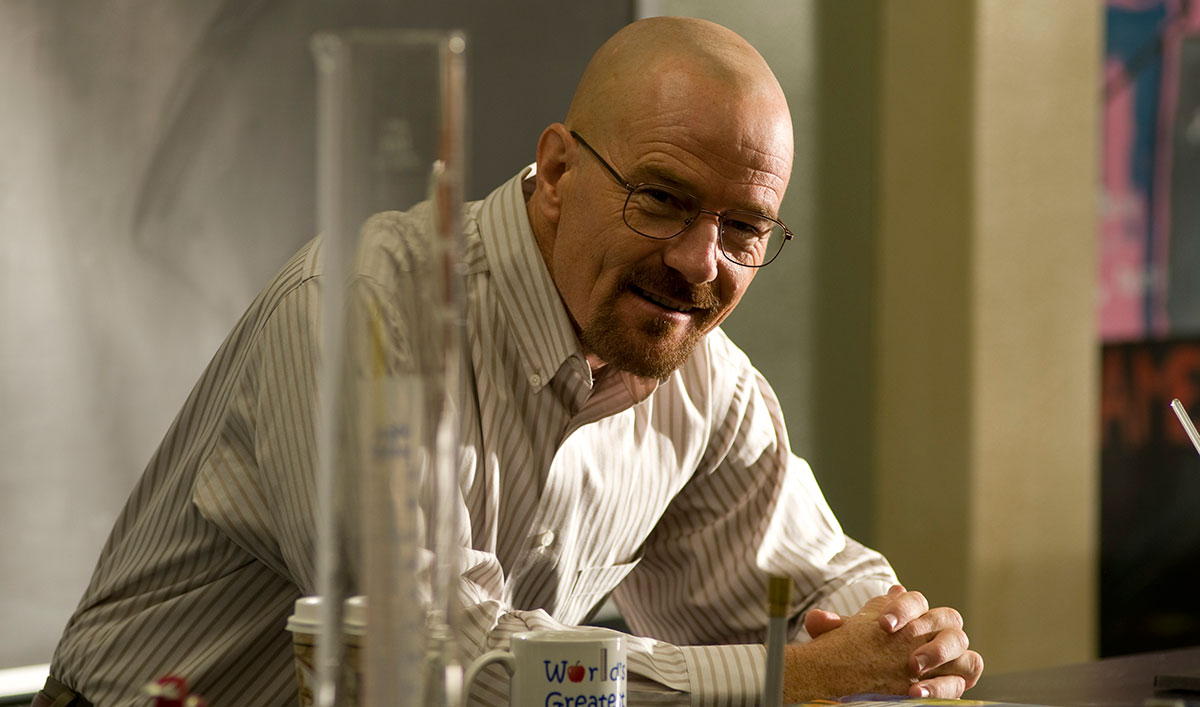 This week, Vulture heralds "One Minute" as a representative Breaking Bad episode, while Vanity Fair debuts Bryan Cranston in the poster for Trumbo. Plus, Canada's prime minister is a Breaking Bad fan. Read on for more:
• Vulture recommends "One Minute" because it "has the show's distinctive visual style, its appetite and aptitude for thrilling action sequences, and dramatic tension so tightly coiled that you think your bones might shatter."
• Vanity Fair debuts the poster for Trumbo which features Bryan Cranston, playing a role that's "very different from Walter White, I'll say that," according to the movie's director, Jay Roach.
• Canada's CBC News reveals the Canadian prime minister, Stephen Harper, to be a Breaking Bad fan, "like most television connoisseurs."
• Bryan Cranston shows up on the Nerdist podcast and calls Breaking Bad "the best of all situations" and says, "If you get really lucky, like I did, you have these opportunities to do great shows like Malcolm in the Middle and then Breaking Bad."
• MTV celebrates Anna Gunn's birthday by deciding "to commemorate all the times Skyler was just keeping it real."
• TheWrap reports that RJ Mitte has joined the cast of Adi Shankar's Gods and Secrets, a movie that "explores the darker ramifications of a world filled with superheroes."
• The Telegraph considers Breaking Bad one of the best TV shows to watch this summer: "Vince Gilligan's bleak, unpredictable drama about a chemistry teacher turned crystal meth dealer is an award-winning masterpiece."
• Deadline reports that Crackle's Supermansion, starring Bryan Cranston (who's also an executive producer), will premiere on Oct. 8.
• The Boston Globe spotlights Unity, a documentary about what it means to be human that features Aaron Paul and many other celebrities.
• Indiewire has a trailer for Fathers and Daughters, a movie starring Aaron Paul that's a "time-jumping tale about the relationship between a widower novelist and his daughter."
• Bryan Cranston tweets a farewell to Jon Stewart at the end of his run on The Daily Show, reports The Independent.
• One reason to watch USA's Dig, according to Mstars, is David Costabile, "who stole the show as the evil Pastor Tad Billingham. The Breaking Bad actor was on a whole other level, as he relished every scene playing the bad guy."
Watch full episodes of Breaking Bad on amc.com.
Read More