Press
Bryan Cranston in Trumbo Trailer, Talks Sneaky Pete With EW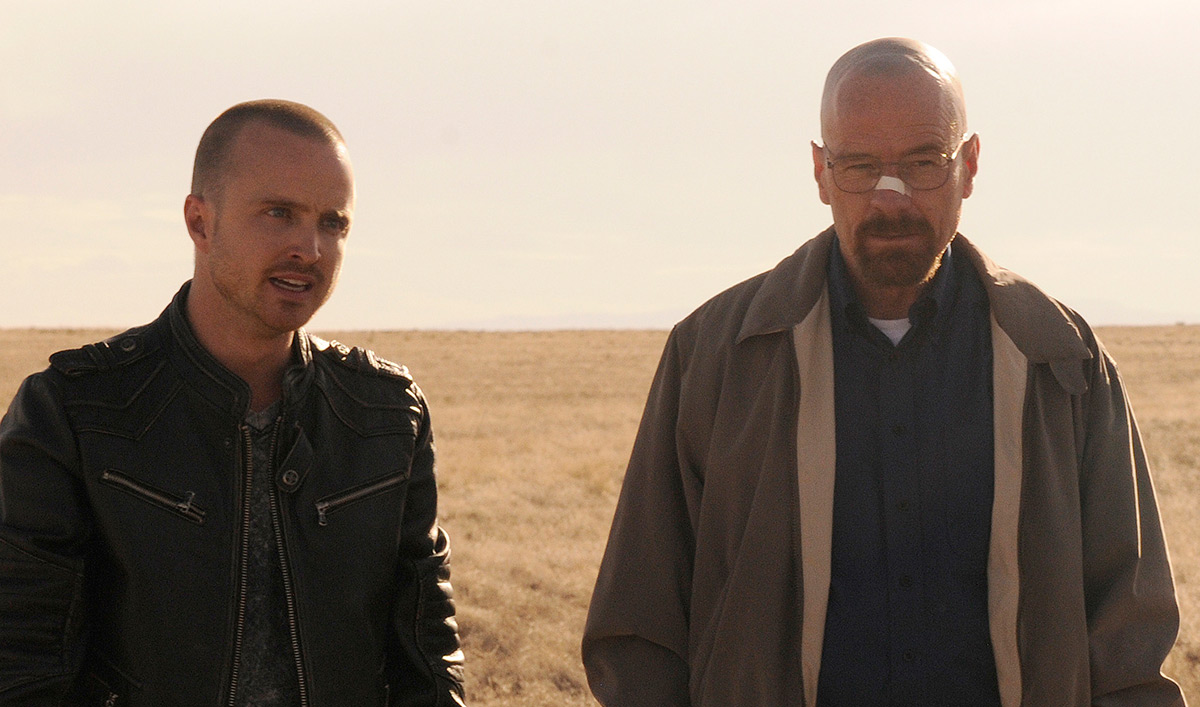 This week, Bryan Cranston is seen in the Trumbo trailer and speaks with Entertainment Weekly about Sneaky Pete. Plus, Dean Norris is going to campaign for Steven Michael Quezada. Read on for more:
• Deadline has an extended look at Bryan Cranston in Trumbo, a movie about the "blacklisted 1940s screenwriter."
• Speaking with Entertainment Weekly, Bryan Cranston characterizes Sneaky Pete, his new Amazon pilot, as "Breaking Bad in reverse."
• The New York Post reports that Dean Norris and Bob Odenkirk will campaign for Steven Michael Quezada in his campaign for commissioner of New Mexico's Bernalillo County.
• The (Colorado Springs) Gazette learns from Gordon Ramsey that he "once watched Breaking Bad for 11 hours straight on a plane. I didn't eat, didn't drink. I was obsessed. I actually stayed on the plane until the cleaners came on. I wouldn't move until I watched the last 10 minutes of the final episode."
• Yahoo has a video of Betsy Brandt talking about her new CBS show, Life in Pieces, where she says, "This is a really fun show, and I get to work with this amazing cast. The scripts are great. It does not get better for a comedy than what we're doing."
• Action Figure Fury reports that a 12-inch Jesse action figure is available for preorder on Aug. 21.
• The New Yorker calls Aaron Paul's BoJack Horseman "fun—it is visually inventive and makes eccentric use of the best innovations in contemporary television comedy." Meanwhile, Flickering Myth's review of a recent episode says the Netflix show is "one of the most relevant animated sitcoms in recent memory."
• Vanity Fair spotlights Starz' Flesh and Bone, a new series created by Moira Walley-Beckett, an executive producer and writer for "the dearly departed Breaking Bad."
• What Culture details why Breaking Bad "was perfectly suited to TV."
• The Albuquerque Journal reports on a local business, Albuquerque in a Box, that ships iconic Albuquerque items — including Breaking Bad paraphernalia — anywhere in the world.
Watch full episodes of Breaking Bad on amc.com.
Read More