Press
MythBusters to Examine Bad; ScreenCrush on 10 Bad Facts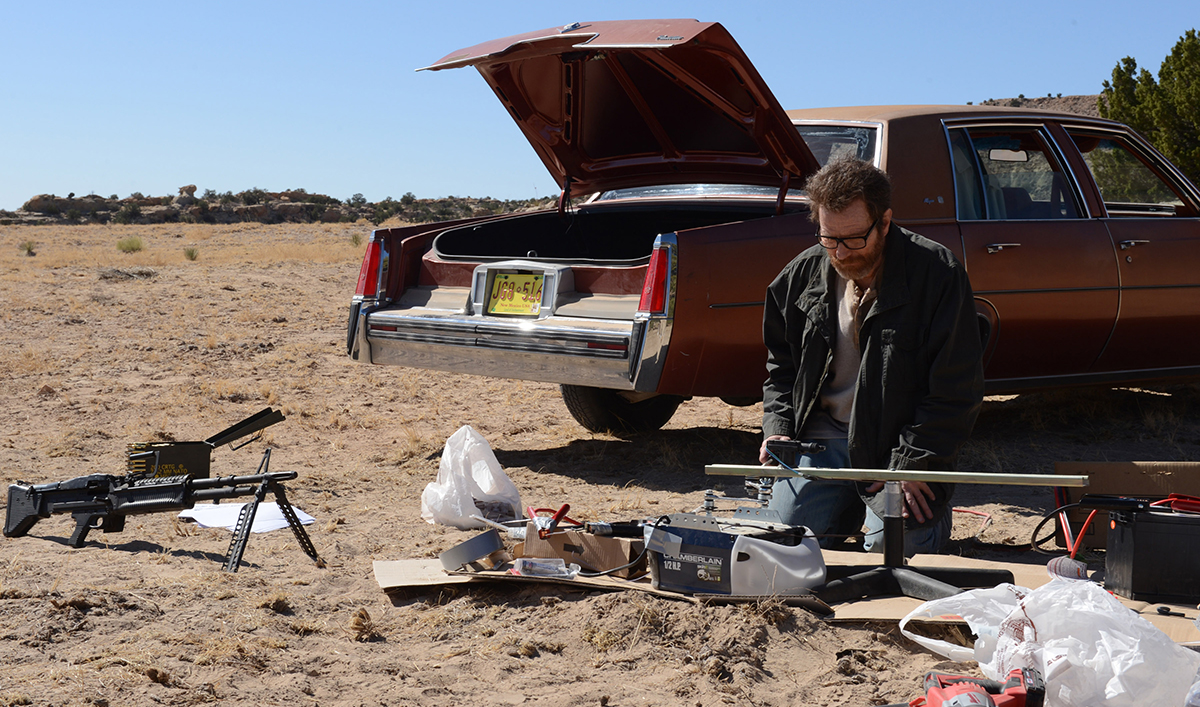 This week, MythBusters will examine a Breaking Bad episode, while ScreenCrush reveals 10 facts about the show. Plus, USA Today recommends binge-watching Bad. Read on for more:
• TVLine reports that the summer season of Discovery Channel's MythBusters will feature Vince Gilligan in an episode that examines "the feasibility of the homemade machine gun" that Walt used in the series finale. A.V. Club has clips from the Breaking Bad episode and a look at Jonathan Banks in it.
• ScreenCrush's latest episode of You Think You Know TV? reveals 10 facts about Breaking Bad, "widely considered one of the greatest television series of all time."
• USA Today recommends binge-watching Breaking Bad.
• IGN showcases the comic book for SuperMansion, Crackle's new stop-motion animated series that features Bryan Cranston as the executive producer and the main character's voice.
• Blu-ray.com has the trailer for Secret in their Eyes, a movie featuring Dean Norris and starring Nicole Kidman and Julia Roberts that opens Oct. 23.
• Netflix Life features the Season 2 trailer for Netflix's BoJack Horseman, which features Aaron Paul (who's also an executive producer of the series). Netflix Life also considers the series one of the 50 best TV shows on Netflix.
Watch full episodes of Breaking Bad on amc.com.
Read More