Press
Bryan Cranston on Saul, Giancarlo Esposito Compares Film Role to Gus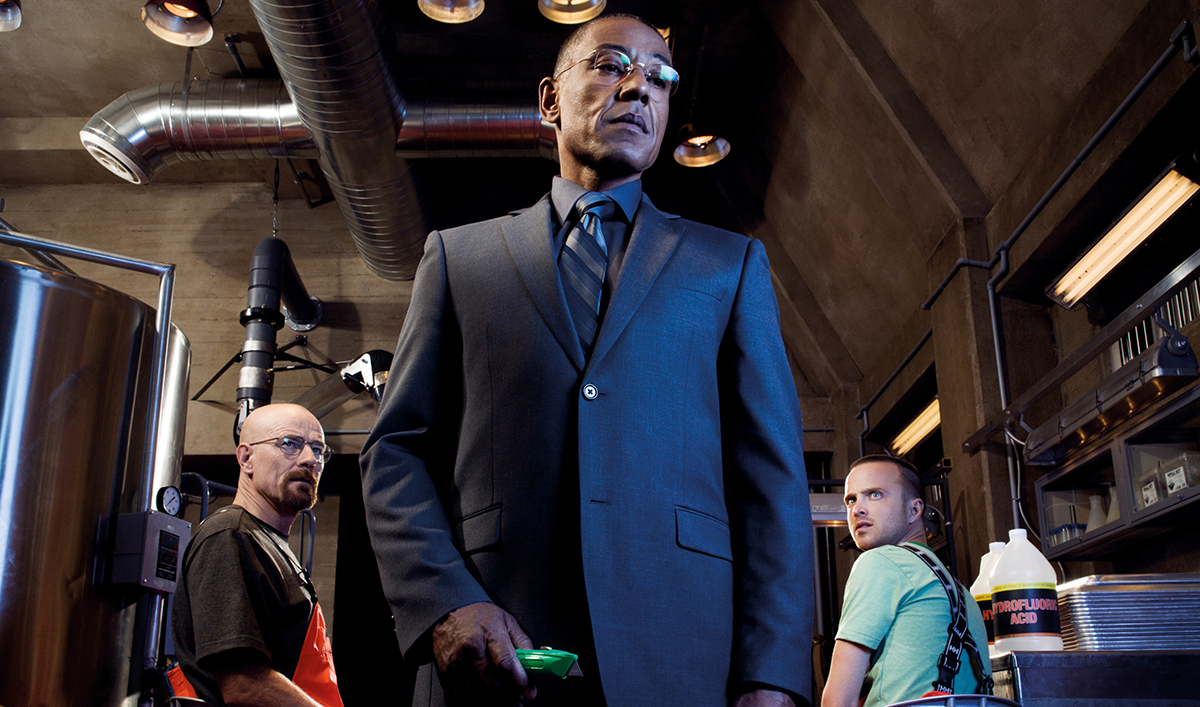 This week, Bryan Cranston talks about Better Call Saul with Access Hollywood, while Giancarlo Esposito compares his new film role to Gus. Plus, Cranston shows up at Comic-Con to discuss his new web series, SuperMansion. Read on for more:
• Speaking with Access Hollywood about Better Call Saul, Bryan Cranston comments that "if Vince [Gilligan] thought that there was some legitimate reason why my character would brush up against those characters, I would do it."
• According to the Associated Press, Giancarlo Esposito says his character in The Maze Runner: The Scorch Trials, Jorge, is "just as explosive as his Breaking Bad character Gus Fring."
• Bryan Cranston, talking to Entertainment Weekly about SuperMansion, a stop-motion animated web series coming to Crackle this fall, says, "It's actually a fun story that makes a lot of sense, and they're superheroes. Who wouldn't want to be a superhero?"
• TV Geek Army argues that Walt is "the ultimate anti-hero."
• TV.com's staff debates their favorite TV characters of all time, with one choosing Walt "because he's so well written and Bryan Cranston was amazing in the role."
• Vulture reports that the pilot for Sneaky Pete, a TV show produced by Bryan Cranston, will be posted on Amazon in August.
• Styleite spotlights RJ Mitte's appearance at Berlin Fashion Week in the Sopopular show, noting that the actor is "becoming a fast fixture on the runway."
• Vulture, exploring bottle episodes, cites Season 3's "Fly" as an example of episodes that "often take a break from plot and focus on character relationships."
• TODAY highlights TV-themed tours, including the ABQ Trolley Company's 3½-hour Breaking Bad-themed trolley tour.
• The Guardian, discussing TV episode titles, says that Season 4's "Box Cutter" is an example of when "seemingly prosaic names gain a second resonance once you have actually watched the episode in question."
• Giancarlo Esposito will guest-star on Season 3 of Comedy Central's Drunk History, according to Entertainment Weekly.
Watch full episodes of Breaking Bad on amc.com.
Read More