Press
Bryan Cranston Utters Iconic Walt Line; Aaron Paul Books Movie, TV Roles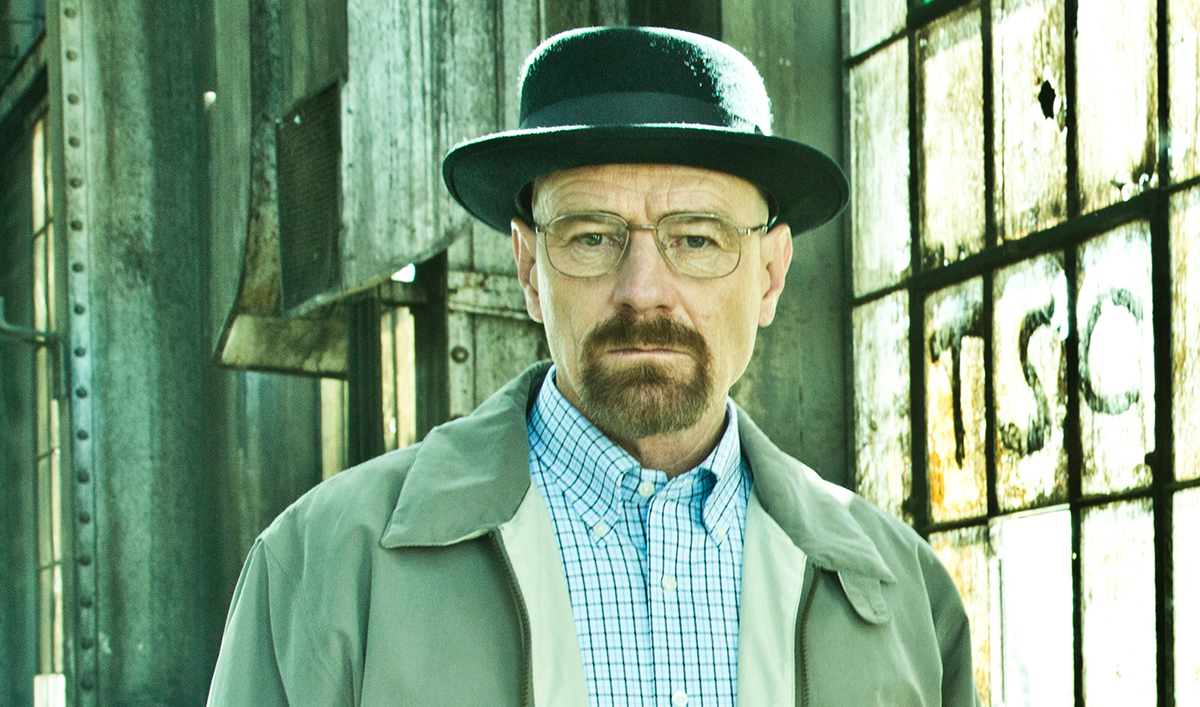 This week, Bryan Cranston utters an iconic Walt line at a concert, while Aaron Paul books movie and TV roles. Plus, GQ's history of hats includes Walt's famous porkpie. Read on for more:
• Bryan Cranston surprises the crowd at Above & Beyond's Electric Daisy Carnival performance by reviving his Walter White persona and "demanding that festivalgoers 'Say my name,'" reports Rolling Stone.
• Aaron Paul will star in Zack Whedon's Come and Find Me, a movie that will start shooting in Vancouver next month, according to Deadline.
• Entertainment Weekly reports that Aaron Paul has joined the cast of a new Hulu drama called The Way, which will premiere this winter.
• GQ's three-minute primer on the history of hats includes the Porkpie, which "broke bad with Walter White."
• E! Online reports that Walt has been voted the No. 1 TV character of all time by the readers of Empire Magazine.
• According to The Hollywood Reporter, Giancarlo Esposito has been cast in Baz Luhrmann's Netflix hip-hop drama, The Get Down, in which he'll play the brother of Jimmy Smits' character.
• E! Online reports that RJ Mitte strutted his stuff for Vivienne Westwood's presentation at Men's Fashion Week in Milan, opening and closing the show.
• A.V. Club has the trailer for Kung Fu Panda 3, which features a "dunderheaded" panda voiced by Bryan Cranston.
• E! Online will never get over Mike's death, lamenting, "This death just didn't need to happen, which of course made it 1,000 times worse."
• The Week recommends binge-watching Breaking Bad, which "has captivated worldwide audiences with its rawness, wit and exceptional acting."
Watch full episodes of Breaking Bad on amc.com.
Read More