Press
Bryan Cranston Movie Gets U.S. Distributor; Aaron Paul Voices New Car Ad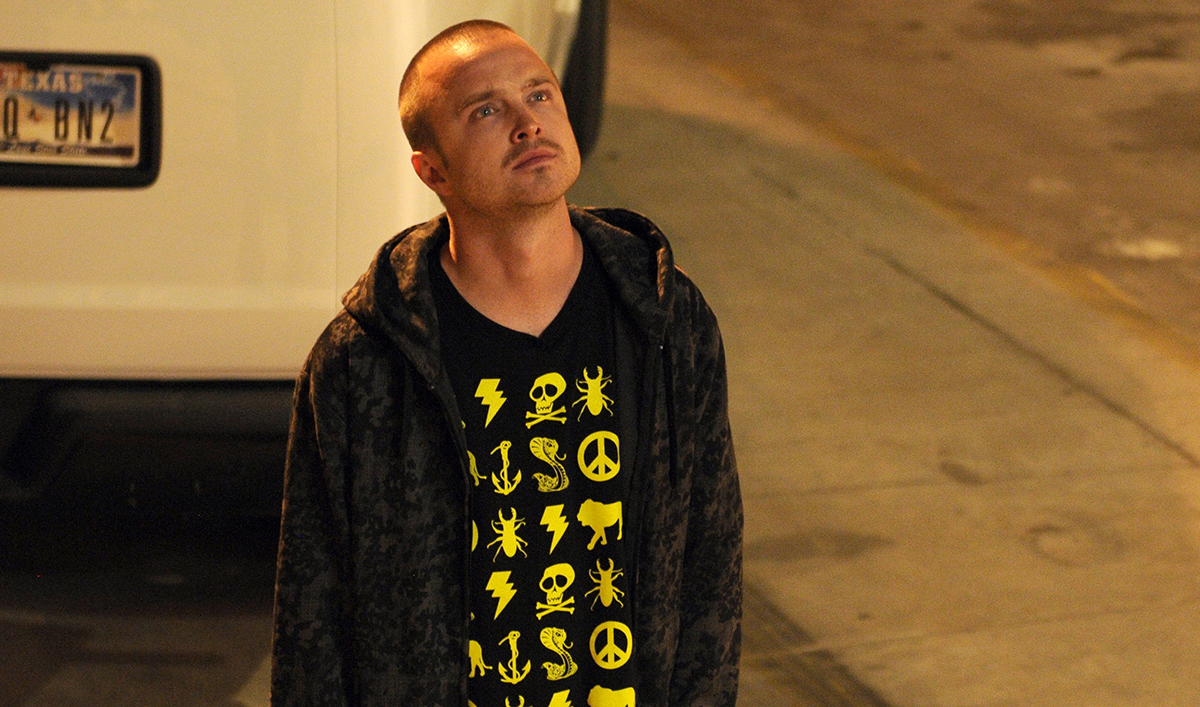 This week, a Bryan Cranston movie gets a U.S. distributor, while Aaron Paul is the voice behind a new Mazda ad. Plus, Glamour is still stunned by the Season 4 finale. Read on for more:
• TheWrap reports that the U.S. rights to The Infiltrator, a movie starring Bryan Cranston, have been acquired by Broad Green Pictures.
• Automotive News spotlights a new Mazda commercial that's narrated by Aaron Paul. TopSpeed calls the ad "emotion-stirring."
• Glamour was wowed by the Season 4 finale, which "gave us the realization that Walt poisoned Brock and the epic final moments as Gus Fring walks out of Hector's hospital room after a bomb blast—and the camera pans to show that half of his face has been blown off."
• Newsday reports that Breaking Bad: The Official Book is now available, remarking, "If you've been going through withdrawal since Breaking Bad ended its TV run in 2013, here's a way to get a quick fix."
• Discussing the greatest TV shows ever, The Boston Globe lauds Breaking Bad, which Vince Gilligan filled "with connecting dots from the first season to the last. Over time, for instance, we could see Walt taking on qualities, habits, and even lines of those he killed."
• An article in The New York Times about the revolution of mobile technology in the lives of Saudi Arabia's young people remarks that a young Shariah judge "confided that he had watched all five seasons of Breaking Bad."
• Learning that Pope Francis hasn't watched TV for 25 years, Bustle comments that one significant moment he missed was "Ozymandias," which is "largely considered by fans to be the best episode from the immensely popular show (or from all time)."
• Uproxx looks back at the best moments from Season 1, when "we get to watch Walt transform from a hapless teacher and family man to Heisenberg, the man who would be King while strains across the surface of his family life begin to show."
• Fansided compares Jimmy/Saul's appearance on Breaking Bad and Better Call Saul.
• As part of a special feature on the Sons of Liberty Blu-ray, Dean Norris, via Indiewire, explains that Benjamin Franklin was "one of the world's first rock stars."
• Giancarlo Esposito talks to Extra about appearing in Maze Runner: The Scorch Trials, saying, "I feel honored to be what I think will be one of the only adults to wind up with these young people."
• The Guardian has details for Season 2 of BoJack Horseman, an animated TV series featuring Aaron Paul's voice that returns July 17 on Netflix.
• Looking ahead to BoJack Horseman, TV.com adds that "the voice work from Will Arnett, Aaron Paul, Alison Brie, Amy Sedaris, and Paul F. Tompkins is fantastic."
• Life in Pieces, starring Betsy Brandt, is one of the five upcoming series that Backstage is excited about.
To stay up-to-date on the latest news about Breaking Bad, sign up for the newsletter Breaking News.
Read More