Press
Aaron Paul Stars in The Parts You Lose, RJ Mitte Honored With Award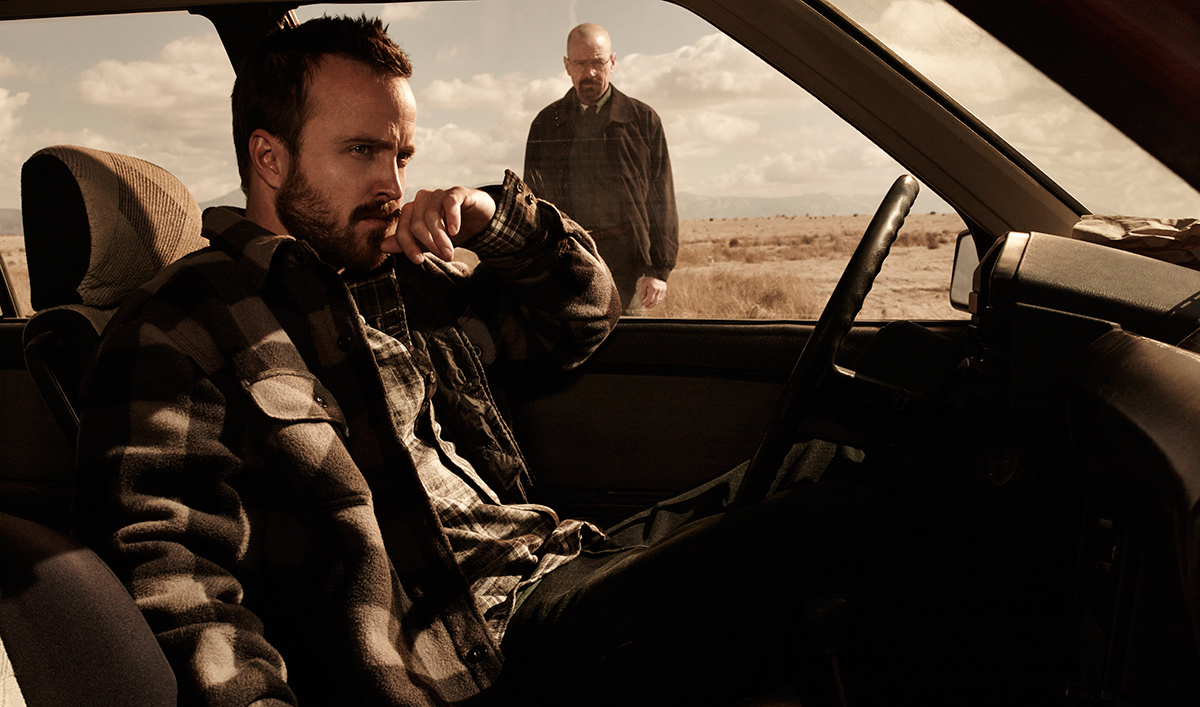 This week, Aaron Paul will star in a movie called The Parts You Lose, while RJ Mitte will be honored with an award from the Talent Managers Association. Plus, a series featuring Betsy Brandt has been picked up by CBS. Read on for more:
• Aaron Paul is reuniting with Breaking Bad's Mark Johnson to star in The Parts You Lose, a movie that will be directed by Paula van der Oest, TheWrap reports.
• According to The Hollywood Reporter, the Talent Managers Association is honoring RJ Mitte with the Giving Back acknowledgment at the 13th Annual Heller Awards ceremony later this month.
• HitFix reports that CBS has picked up Life in Pieces, a single-camera comedy featuring Betsy Brandt.
• According to Entertainment Weekly, one of TV's most jaw-dropping cliffhangers was Season 5's "Gliding Over All," which ended "with the audience realizing that Hank now knew Walt's secret. Now what???"
• CBS News cites Skyler as an example of TV mothers who "reflect a much wider range of experiences" rather than June Cleaver types from more than 50 years ago.
• The Huffington Post credits Breaking Bad for changing the way we watch TV because it "came to symbolize the binge-tastic possibilities of the streaming service [Netflix], and it also helped convince TV executives that Netflix could drive higher on-air ratings for their shows."
• In a similar vein, Slate looks at how Better Call Saul's and Breaking Bad's "camera placement, framing, and lighting echo one another—and see how the aesthetic similarities play a key part in making the two series feel like one cohesive piece."
• The Pittsburgh Tribune-Review interviews Raymond Cruz, who says playing Tuco was "emotionally draining, mentally, physically. That's what was difficult about the part, was, it's such a hard character to pull off, and I got injured every time I did it."
• RJ Mitte talks to Canada's The Province about his new career as a DJ, saying, "I wouldn't be able to do this if it wasn't for Breaking Bad."
• InStyle calls Breaking Bad one of the most "brilliant" shows to watch on Netflix and warns that "you will go into mourning when the show is over."
• The Philadelphia Inquirer notes that horses named Pinkman and Walter White will compete in this week's Pennsylvania Sire Stakes.
• Chem.Info spotlights Dr. Donna Nelson, the show's chemistry advisor who says that scientists should "partner with Hollywood" to improve the public's perception of them. The Telegraph admits, "Breaking Bad has done a fair bit for the lab coat."
• The U.K.'s Daily Star list of top 10 best cars from American TV includes the Pontiac Aztek because "its use as the family car of Walter White, outwardly a failure of a man, in Breaking Bad was perfect casting."
• Attack of the Fanboy spotlights a fan's rendering of some of Breaking Bad's iconic scenes using the Rockstar Editor in Grand Theft Auto V.
• BMW Blog considers Drive, which stars Bryan Cranston, to be one of the top car movies because "it features some very cool driving."
• MStars commends David Costabile for his role in USA's Dig, saying he "stole the show as the evil Pastor Tad Billingham. The Breaking Bad actor was on a whole other level, as if he relished playing the bad guy."
To stay up-to-date on the latest news about Breaking Bad, sign up for the newsletter Breaking News.
Read More