Press
Bryan Cranston to Play LBJ on HBO; Yahoo TV Ranks Jesse One of TV's Best Characters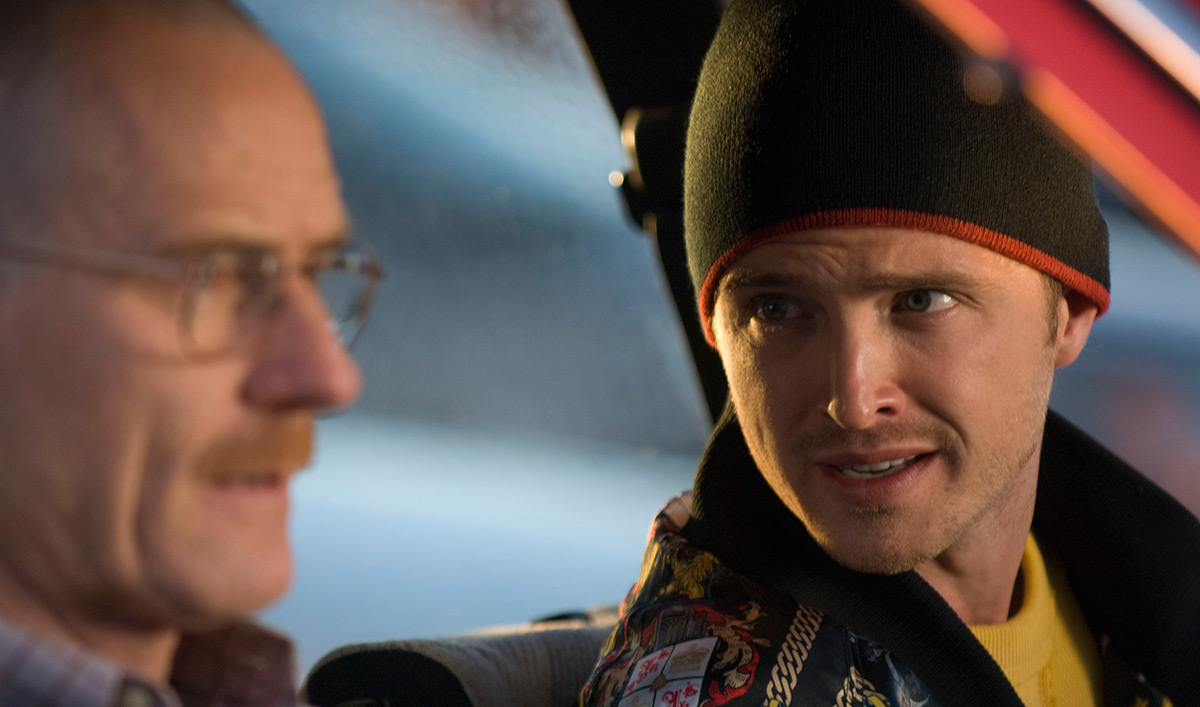 This week, Bryan Cranston is set to play President Johnson for an HBO production, while Yahoo TV ranks Jesse one of TV's best characters. Plus, Aaron Paul tells Variety he'd like to reprise his role on Better Call Saul. Read on for more:
• The Hollywood Reporter says Bryan Cranston will reprise his Tony-winning turn as President Lyndon Johnson in an HBO adaptation of All the Way that will be directed by Jay Roach.
• Jesse is No. 3 on Yahoo TV's list of the greatest TV characters since Tony Soprano, described as "the most tragic and heartbreaking character of the series, because he desperately wanted a less destructive life — and was nearly destroyed by the guilt of not being able to."
• Aaron Paul tells Variety he's open to guest-starring on Better Call Saul, saying, "We always have fun having that discussion — Vince [Gilligan], myself, Peter [Gould], the writers. We just have no idea how that would happen. But hopefully one day."

• In Vanity Fair, Tom Hanks calls Robin Wright in House of Cards "the female version of Bryan Cranston as Walter White in Breaking Bad—someone loaded with secrets and so very self-aware. It's a perfect match of story, character, and actor."
• Variety has a first look at Bryan Cranston with Diane Kruger in The Infiltrator, the movie they're currently shooting in London.
• Uproxx has a podcast where Vince Gilligan starts out by asking fans to stop throwing pizzas onto the roof of the Albuquerque residence that doubled as Walt's home, and Jonathan Banks chimes in that he'll "hunt down" the perpetrators.
• The London Economic deems Breaking Bad No. 3 on a ranking of the 15 greatest TV shows ever (behind Fawlty Towers and Only Fools and Horses.
• According to The Hollywood Reporter, Sony Pictures TV has made deals to broadcast Battle Creek, a series created by Vince Gilligan, in more than 100 territories worldwide.
• The Huffington Post is dazzled by Unbreakable Kimmy Schmidt's celebrity cameos, including Dean Norris.
• Deadline reports that Giancarlo Esposito has joined the cast of Money Monster, a movie directed by Jodie Foster and starring George Clooney and Julia Roberts.
To stay up-to-date on the latest news about Breaking Bad, sign up for the newsletter Breaking News.
Read More