Press
Bryan Cranston Advises Jon Hamm; TV.com Ranks Breaking Bad as No. 1 Show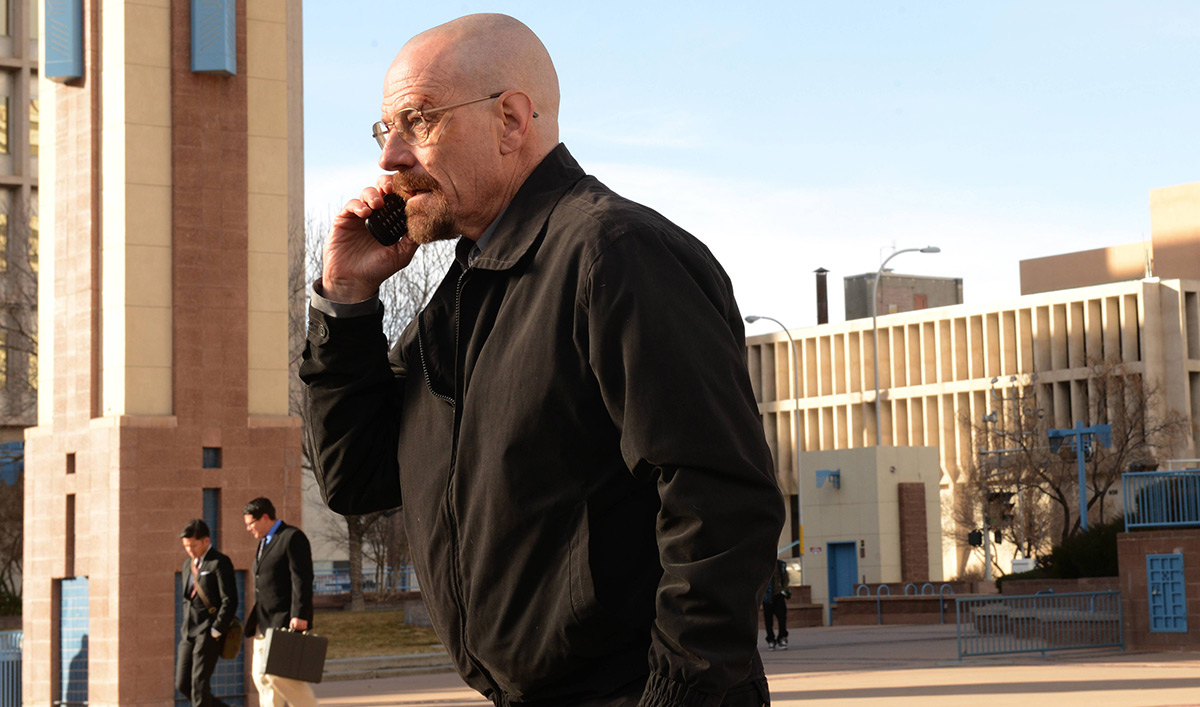 This week, Bryan Cranston advises Jon Hamm on TV shows ending, while TV.com ranks Breaking Bad the best show of the past five years. Plus, The Hollywood Reporter traces the connections between Breaking Bad and The X-Files. Read on for more:
• Mad Men's Jon Hamm shares with GQ the advice that Bryan Cranston gave him on ending a show: "It's hard, man. It's hard to let it go. It'll hit you a couple of different ways at different times."
• TV.com ranks Breaking Bad — "the most skillfully written show of the half-decade, as smart and quick on its feet as its protagonist Walter White" — the best TV show of the past five years.
• The Hollywood Reporter details how The X-Files "proved to be the gift that kept giving thanks to one of its greatest legacies: Breaking Bad," citing Vince Gilligan's work as a writer on the show, along with one-off roles for several Bad actors.

• E! Online ranks Breaking Bad's series finale the third-best TV finale of all time.
• According to Entertainment Weekly, Breaking Bad's RV got a second life in the Plain White T's new music video for their latest single, "Pause."
• Moviepilot showcases "hilarious" remixes of Seasons 1-2 and 3-5.
• Digital Spy reports that all five seasons of Breaking Bad will air in the U.K. on Spike, a channel that launches next month.
• The Huffington Post suggests binge-watching Breaking Bad because "Walter White just leaves us speechless."
• Fansided adds that it takes 2.6 days (or 45.5 hours without the commercials) to binge-watch Breaking Bad in its entirety.
• Tech Times marks Twitter's ninth birthday by noting that it turned shows like Breaking Bad "into gigantic social events where viewers and showrunners alike livetweet their opinions, snark and experiences all while watching the same thing."
• Uproxx compiles Saul's best advice for getting viewers "out of any situation."
• Forbes talks up Albuquerque as a vacation destination, partly because of the chance to experience some Breaking Bad-themed tours.
• According to The Hollywood Reporter, David Costabile has joined the cast of Showtime's Billions, a series that will debut next year.
• TV Shows on DVD reports that Sons of Liberty, a History Channel production starring Dean Norris as Benjamin Franklin, will be available on Blu-ray and DVD on May 26.
To stay up-to-date on the latest news about Breaking Bad, sign up for the newsletter Breaking News.
Read More