Awards
Breaking Bad Honored With Producers Guild Award for Best Drama Second Year in a Row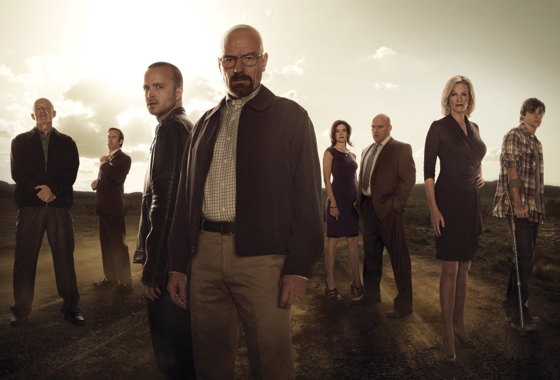 The Producers Guild of America has announced the winners of the 26th Annual Producers Guild Awards, and Breaking Bad was honored with the prestigious Norman Felton Award for Outstanding Producer of Episodic Television in the Drama category for the second year in a row.
"You only know that your show is a big hit when the location signs are stolen," said series star Bryan Cranston at the ceremony.
Breaking Bad's producers — Melissa Bernstein, Sam Catlin, Bryan Cranston, Vince Gilligan, Peter Gould, Mark Johnson, Stewart Lyons, Michelle MacLaren, George Mastras, Diane Mercer, Thomas Schnauz, and Moira Walley-Beckett — faced formidable competition for the award this year, beating out the creative teams behind HBO's House of Cards, HBO's True Detective, PBS's Downton Abbey, and Netflix's House of Cards.
For more on the Producers Guild Awards, visit producersguild.org.
Read More