Press
Vince Gilligan Chats With Variety About Sympathy for Walt; Daily Beast Interviews Bryan Cranston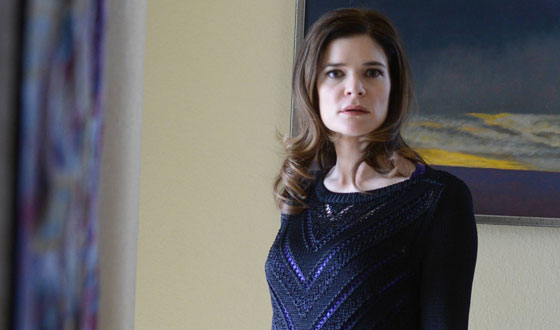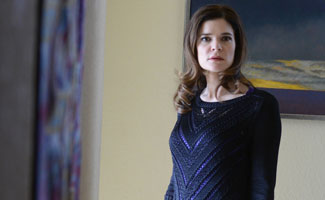 This week, Variety asks Vince Gilligan about audience sympathy for Walt, while Bryan Cranston is interviewed by The Daily Beast. Plus, Betsy Brandt has a Breaking Bad epilogue for Crave Online. Read on for more:
• Vince Gilligan tells Variety that viewers had sympathy for Walt because "Bryan Cranston remains so likeable, so relatable, so sympathizable as a human being and as an actor playing a fictional human being. He kept people watching. I really give all credit to him."
• Bryan Cranston, speaking to The Daily Beast about Walt, says, "There's no way to shake him completely, nor do I want to—he's inexorably tied to me, and I to him."
• Crave Online interviews Betsy Brandt, who says she hopes that Marie and Skyler "end up being close again. I always loved that relationship."

• The Los Angeles Times reports that costumes from Breaking Bad are included in an exhibit at Los Angeles' Fashion Institute of Design & Merchandising called "The Outstanding Art of Television Costume Design."
• RJ Mitte, speaking with Starpulse about life post-Breaking Bad, says, "What's lucky is Breaking Bad gave me a career. Breaking Bad put me on a different level. The trick is now to maintain and keep reaching bars."
• Deadline predicts that Breaking Bad will win the best drama Emmy this year since there's "no reason to believe it won't repeat again as a final goodbye for one of TV's best shows."
• As it examines series finales, Deadline says that "the blaze of bullets that ended the stunning Vince Gilligan series in September effectively built up the finale into enough of a cultural touchstone that the show's Emmy history could repeat itself."
• The Wire assesses the best supporting drama actor Emmy race, declaring, "This is [a] stacked field, but it's Aaron Paul's trophy to lose."
• Also, The Wire looks at the best supporting drama actress Emmy category and concludes, "Anna Gunn gives a towering performance [in "Ozymandias"] that's frankly going to be hard to beat."
• Digital Spy, presenting a video of Dean Norris' Breaking Bad audition, observes that the actor nailed the role of Hank from the beginning.
• SundanceTV has a new "Two Truths and a Lie" quiz about Bryan Cranston.
• The Arizona Republic reminds viewers that AMC's weekly Breaking Bad binge event will start Aug. 10 and end on Oct. 5, with new cast and crew interviews included along the way.
• SundanceTV is airing encores of THE WRITERS' ROOM: Breaking Bad episode on Aug. 11 at 5:30am and Aug. 23 at 5:30am.
• According to The Hollywood Reporter, Betsy Brandt will reprise her role on NBC's Parenthood.
• Playbill reports that the run of Sex With Strangers, an off-Broadway play starring Anna Gunn, has been extended by a week, until Aug. 31.
• Canada's Times Colonist speaks with Kevin Rankin about his role on FOX's Gracepoint (which stars Anna Gunn) that is so different from the villainous types he's played on Breaking Bad and Dallas Buyers Club.
To stay up-to-date on the latest news about Breaking Bad, sign up for the newsletter Breaking News.
Read More