Press
Gilligan, Cranston, Paul Talk Breaking Bad Ending; EW Ranks Bad Episodes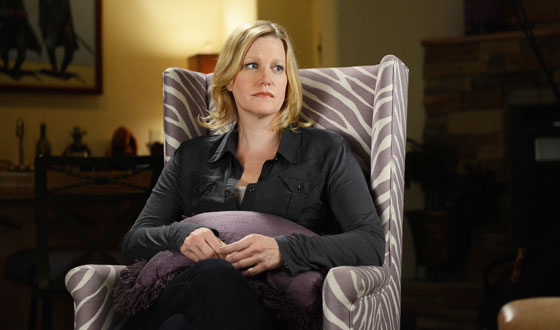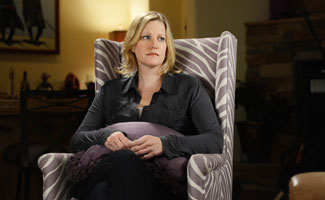 This week, Vince Gilligan, Bryan Cranston and Aaron Paul discuss Breaking Bad's ending with the Los Angeles Times, while Entertainment Weekly rates all 62 episodes of the series. Plus, Anna Gunn tells The Hollywood Reporter about the difference between Skyler and her off-Broadway character. Read on for more:
• Vince Gilligan, Bryan Cranston and Aaron Paul sit down with the Los Angeles Times to deconstruct Breaking Bad's ending, with Cranston observing, "See, even now, a year and a half after we finished shooting, we're still debating the merits of these characters' actions."
• Entertainment Weekly ranks all of Breaking Bad's 62 episodes, observing that the "worst episode of Breaking Bad is still pretty, pretty good."
• Anna Gunn tells The Hollywood Reporter that playing her off-Broadway character in Sex With Strangers was so different from Skyler that it "was like I was breathing new air — there were certain days in rehearsal or even onstage in the scene before intermission, where I'm just so delighted, I start giggling like a little girl!"

• Bryan Cranston talks to Variety about trying not to be typecast as either "a comedy guy" or "a drama guy."
• Entertainment Weekly includes an episode of Breaking Bad in its 24-hour Emmy binge, advising viewers to put on "Ozymandias" and "embark on the emotional roller coaster of memories." [No link]
• Variety reports that Bryan Cranston will present at this year's Emmy Awards.
• Casting directors Sharon Bialy and Sherry Thomas tell GoldDerby the favorite guest stars they cast on Breaking Bad were Charles Baker (Skinny Pete), Matt Jones (Badger), Daniel and Luis Moncada (the Cousins) and Mark Margolis (Tio).
• Entertainment Weekly gathers some of Hollywood's best character actors, including David Costabile, for a tribute to "that guy from that thing."
• USA Today reports that Breaking Bad was the second most-watched show on Netflix, Amazon, Hulu and other over-the-top services from mid-December 2013 to mid-March 2014, according to a market research firm called GfK.
• In honor of AMC's Breaking Bad re-airing, TV.com "cooked up a bunch of blue meth and compiled a short list of the episodes we're most excited to revisit."
• Deadline predicts that Aaron Paul (whose final season performance was "dazzling, intense and positively operatic in its scope") and Anna Gunn will win their respective Emmy categories.
• Vox applauds Breaking Bad and Bryan Cranston (who "still knows how to choose an episode") for the Emmy episodes they submitted to the voters.
• MStars chooses Dean Norris' top five moments as Hank and Bryan Cranston's best moments as Walt, as the Breaking Bad marathon runs on AMC.
• Indiewire features an example of the cast interview segments that can be seen during the Breaking Bad Binge.
• During a Variety roundtable for music supervisors, Thomas Golubić talks about end-credits music, how "striking the right chord is an important aspect of it. We also have to be careful because things have gotten so sophisticated that so many shows now will have that ending song and it can become very trite as well."
• Vince Gilligan will present an award at the Creative Arts Emmys ceremony on Aug. 16, according to TheWrap.
• MTV's favorite guest stars on The X-Files includes Bryan Cranston, Dean Norris and Aaron Paul.
• Biff Bam Pop! examines why Breaking Bad deserves to be part of the "Ten Percent" because "they are high quality productions, even – dare we say it – works of art which demand more of their viewer than passive reception."
To stay up-to-date on the latest news about Breaking Bad, sign up for the newsletter Breaking News.
Read More