Press
Anna Gunn Speaks With NY Times; Bryan Cranston Appears on Forbes List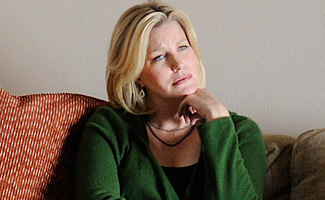 This week, Anna Gunn talks about her new play with The New York Times, while Bryan Cranston is on Forbes' list of the most powerful celebrities. Plus, The Telegraph calls Breaking Bad a "television masterpiece." Read on for more:
• Anna Gunn speaks with The New York Times about her new role this summer in an off-Broadway production of Sex With Strangers.
• Bryan Cranston makes his debut on Forbes' list of the 100 Most Powerful Celebrities, at No. 88.
• The Telegraph includes Breaking Bad ("a television masterpiece") on its list of the best TV shows currently available for streaming on Netflix UK.

• Dave Porter talks to Film Music Society about his reaction to Breaking Bad's pilot, saying that "it felt very filmic, large in scope. I wanted to do it in a non-traditional, non-orchestral way, because the show itself was so unexpected, so jarring…"
• Indiewire says Breaking Bad "may be the most popular downer ever televised, but it was indeed a depressing endeavor."
• The Hollywood Reporter's round-up of Seinfeld's top five episodes includes 1997's "The Yada Yada" — which featured "an unknown Bryan Cranston as dentist Tim Whatley."
• According to a news site for Game of Thrones, Michael Slovis, Breaking Bad's cinematographer, will direct two episodes for the next season of Game of Thrones.
• Metro reports that Breaking Bad is one of the TV shows most likely to be ruined by spoilers on social media.
To stay up-to-date on the latest news about Breaking Bad, sign up for the newsletter Breaking News.
Read More