Press
Parade Discusses Walt With Bryan Cranston; Bryan Cranston Gets First Tony Award Nod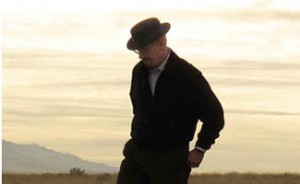 This week, Bryan Cranston, talking to Parade, gets wistful about Walt, while he is also honored with his first-ever Tony Award nomination. Plus, Giancarlo Esposito gets a star on the Hollywood Walk of Fame. Read on for more:
• Bryan Cranston tells Parade that he enjoyed playing Walt because he could do everything: "I could kill someone; I could caress my baby and kiss my son on the forehead. The whole spectrum of the human experience."
• British GQ puts a dapper Bryan Cranston on the cover of its June issue. The Daily Mail has some highlights from the magazine's interview with Cranston.
• People reports that three-time Emmy winner Bryan Cranston has been nominated for his first Tony Award, for playing President Lyndon Johnson in All the Way.
• USA Today reports that Bryan Cranston is up for the Drama League's Distinguished Performance Award. Cranston is also nominated for a Drama Desk Award, according to USA Today.
• Time spotlights Hollywood stars, like Bryan Cranston, who have migrated to Broadway, while Vulture features Bryan Cranston's Broadway dressing room where he readies himself to become LBJ.
• On the occasion of receiving a star on the Hollywood Walk of Fame, Giancarlo Esposito tells Variety that Breaking Bad's effect on his career was about "bringing me back from the dead."
• USA Today enjoys Dean Norris' new movie, observing, "I admit I wanted to see Small Time almost 100 percent because I miss Breaking Bad and this one has Dean Norris, or Hank from the show."
• Refinery 29 discusses the ingredients for a hit TV show and cites several examples from Breaking Bad, including the Season 3 cliffhanger where Jesse pointed a gun at Gale.
• According to The Hollywood Reporter, Charles Baker (Skinny Pete) and Luis Moncada (Marco Salamanca) are helping David Ury (Spooge) promote his book, Everybody Dies: A Children's Book for Grown-Ups!.
• The Awesomer has a "brilliantly edited tribute film by Alexandre Gasulla, which revisits the tragic story of Walter White."
• What Culture highlights Breaking Bad's most stunning moments, "be they thunderous in their crowd-pleasing capabilities or ghastly in their gore."
• According to Home Media Magazine, Breaking Bad: The Complete Series won two Home Media Magazine Awards — honoring the best DVDs and Blu-ray discs of 2013 — for Title of the Year and Best TV Series Megaset.
• U.S. News and World Report's guide to summer's anti-blockbusters includes Decoding Annie Parker, a movie featuring Aaron Paul that comes out May 2. Meanwhile, USA Today's summer blockbuster guide features the Godzilla remake that stars Bryan Cranston.
• Den of Geek has a promotional photo of Anna Gunn in character in FX's Gracepoint.
• Watch David Costabile in USA's DIG, a six-episode action adventure drama, according to Deadline.
To stay up-to-date on the latest news about Breaking Bad, sign up for the weekly newsletter Breaking News.
Read More