Press
Breaking Bad Producers Receive PGA Nomination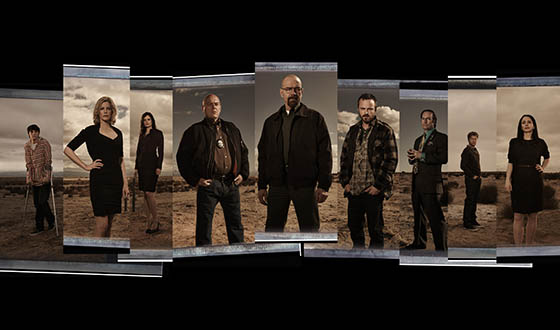 Today, the Producers Guild of America announced their nominees for the 25th annual Producers Guild Awards, and Breaking Bad was honored with a nomination for the prestigious Norman Felton Award for Outstanding Producer of Episodic Television, Drama.
Breaking Bad's producers — Melissa Bernstein, Sam Catlin, Bryan Cranston, Vince Gilligan, Peter Gould, Mark Johnson, Stewart Lyons, Michelle MacLaren, George Mastras, Diane Mercer, Andrew Ortner, Thomas Schnauz and Moira Walley-Beckett — will face formidable competition for the award: The creative teams behind PBS's Downton Abbey, Showtime's Homeland, HBO's Game of Thrones and Netflix's House of Cards are also in the running.
The winners will be announced during a ceremony at the Beverly Hilton Hotel on Sun., Jan. 19.
Read More