Press
Anthony Hopkins Pens Breaking Bad Fan Letter to Bryan Cranston; Anna Gunn Talks Skyler With EW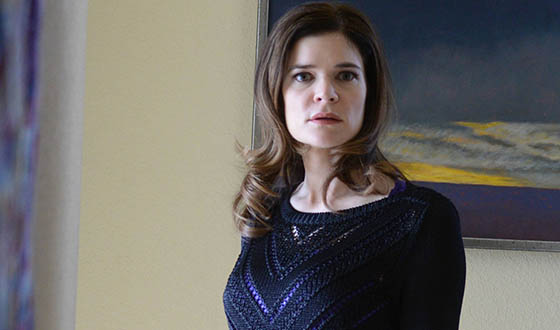 New York reports that Anthony Hopkins is another celebrity fan of Breaking Bad, while Anna Gunn discusses playing Skyler with Entertainment Weekly. Plus, The New York Times finds out how Betsy Brandt spends her Sunday. Read on for more:
• Sir Anthony Hopkins writes a fan letter to Bryan Cranston after binge-watching Breaking Bad. An excerpt, according to New York: "Your performance as Walter White was the best acting I have seen – ever."
• Anna Gunn speaks to Entertainment Weekly about where Skyler ended up at Breaking Bad's end: "I was happy to see that she lived. I don't know what kind of life she has in front of her to be honest."
• The New York Times asks Betsy Brandt about her Sunday routine and how her four-year-old son says Breaking Bad is his favorite show even though he's never seen it.
• The Economist explains how Breaking Bad is a "first-rate primer on business."
• USA Today reports on the tennis announcer who dropped a slew of Breaking Bad references while calling a Serena Williams match.
• HitFix thinks "you can pretty much give Breaking Bad the Outstanding Drama Series Emmy right now," and also predicts Emmys for Bryan Cranston, Anna Gunn and possibly Rian Johnson.
• Walter White is getting a funeral in Albuquerque this weekend, and Breaking Bad's set decorator is giving the eulogy, TheWrap says.
• Bob Odenkirk is a contestant on NPR's Wait Wait…Don't Tell Me!.
• Breaking Bad is a finalist for Adweek's Hottest Show of the Year, Hottest Drama, Hottest Thriller and Hottest Show on Social Media.
• John Leguizamo tells The Hollywood Reporter how impressed he is by his The Counselor co-star, Dean Norris.
• Variety reports that an auction of Breaking Bad-related props, costumes and vehicles raised almost $1 million.
• Bob Odenkirk has joined the cast of FX's Fargo, a 10-episode limited series, according to The Hollywood Reporter.
• RJ Mitte talks about bullying and living with a disability at Illinois' Harper College, according to the Chicago Sun-Times and the Daily Herald.
• The Hollywood Reporter says that Kevin Rankin has booked a role in a film called Wild.
• To stay up-to-date on the latest news about Breaking Bad, sign up for the weekly newsletter Breaking News.
Read More