Uncategorized
Q&A – Dean Norris (Hank Schrader)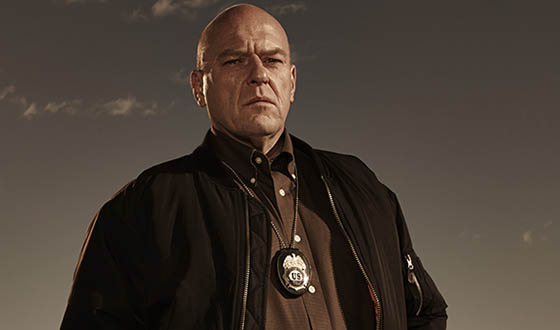 Dean Norris, who plays Hank Schrader on AMC's Breaking Bad, talks about punching Bryan Cranston and how the final episodes were like a greatest hits tour. 
Q: For the last few seasons, Hank has become much more of a protagonist. Have your friends and family weighed in on this epic showdown between good and evil?
A: It's kind of the talk of the town out here. I like when I hear people say,  "Oh, man, we feel for Hank now in a way maybe we didn't before." To make it hard for them to root for Walt is something that I hope occurs.
Q: How good did it feel to punch Walter White?
A: It felt pretty damn good. I told him before we did it, "I've done this a long time, and I've only messed up a couple of times and actually hit somebody, but I'm feeling pretty good today." Just to make him a little nervous. That scene was epic to do. That's an example of something that comes out of nowhere in Breaking Bad, but then makes sense at the end. We completely expected to play cat and mouse for at least several episodes. But to have it come in the first episode and to confront it shocked us both.
Q: How about some other scenes this season: the tense scene with Skyler in the diner, Marie trying to take baby Holly from Skyler's arms. What were those like to shoot?
A: The Skyler scene was a long day. Everything this year has been really strenuous, because they're all really really emotional scenes. They're tiring and long days, but fulfilling. I've only had one big scene with Skyler prior to this. I've had scenes where we're all together and she's in it. Same thing with Aaron [Paul]. I haven't had that many scenes with him the whole series, so it's sort of like a greatest hits tour: you get to go have great scenes with everybody in the show.
Q: Where can I get a Schraderbrau? Is there really a Breaking Bad homebrew?
A: I'm talking to Anheuser-Busch about putting that deal together — no. I wish. If you want to call Johnny Walker Black our homebrew, maybe, but we haven't had any in particular.
Q: What is it like to see Breaking Bad become such a phenomenon?
A: I'm glad that it happened the way it did. We always felt like the little train that could. It wasn't until Bryan started winning the Emmy for best actor that we really got attention. But by the end of the second season we got the feeling that people are catching on and digging it. And certainly by the third season it was a whole new ballgame.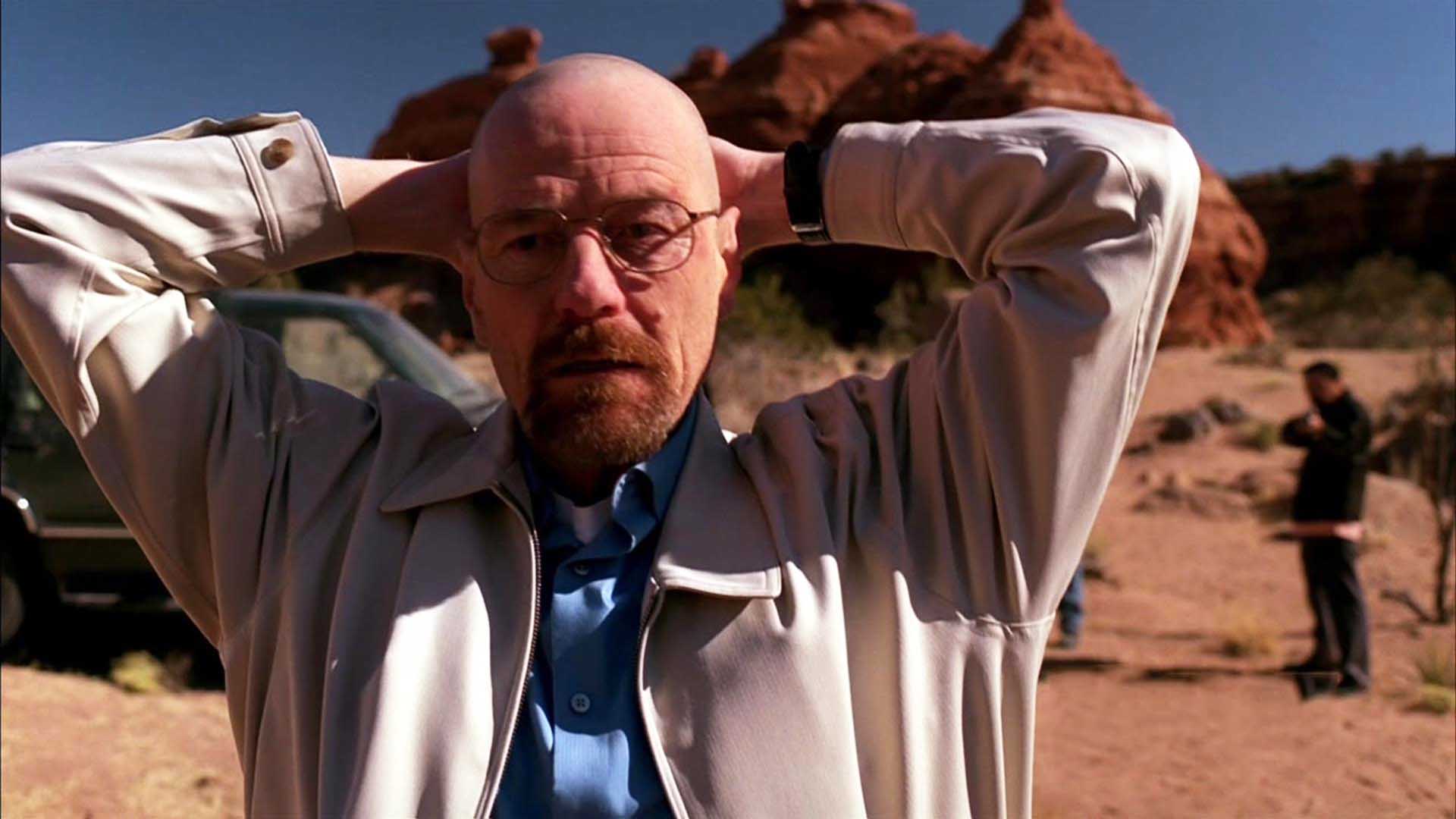 VIDEO: Inside Breaking Bad: Season 5 Episode 13, "To'hajiilee"
Q: What were your last days on set like this season?
A: It was bittersweet. We got to spend a lot of time together this season. And there was a week or so that we were all in the same hotel and then we'd literally have dinner every night, and drinks and things. It's impacted anyone who had anything to do with Breaking Bad. It's six years of your life, and a lot of stuff has happened, even in your personal life. People have been married and divorced and born and died, all that with the backdrop of Breaking Bad, and all on top of saying goodbye to a work that most likely — I hope that this isn't true — very well maybe the best thing you ever do, quality-wise, your whole life.
Q: You play the bad guy on Under the Dome. Which do you enjoy more — playing the hero or the villain?
A: It's a lot of fun to play someone who's not constrained by morality. That's who Big Jim is. And Hank is a guy who's been severely restrained by morality. It's always more fun to play the bad guy and it's a lot of fun to play someone who's completely different than Hank.
Q: As Hank has become more likable — and Walt less so — are you getting more free drinks?
A: Yeah from good guys I do. And then from pricks I get these bad looks, like "What are you doing to my child-killing Walter White!" Everybody makes their choices.
Click here to read an interview with RJ Mitte, who plays Hank's nephew Walter White, Jr. on Breaking Bad.
Read More