Awards
Breaking Bad Snags Editing Prize at Creative Emmy Awards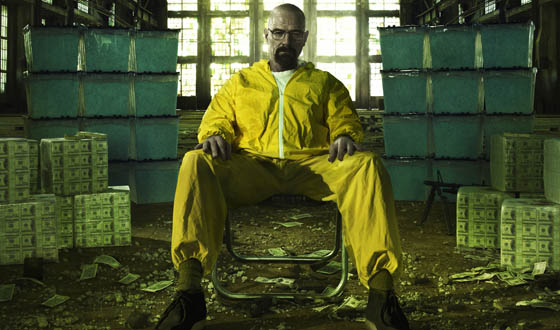 At Sunday night's Creative Arts Emmy Awards, Breaking Bad won the award for Outstanding Single-Camera Picture Editing For a Drama Series. Editor Kelley Dixon received the prize for her work on Season 5, Episode 8, "Gliding Over All." Fellow Breaking Bad editor Skip MacDonald was also nominated in the category for his work on Season 5, Episode 5, "Dead Freight." Dixon faced competition from Game of Thrones, House of Cards and AMC's Mad Men.
This is the first Emmy win for Dixon, who was nominated last year for her work on Season 4, Episode 12, "End Times." This is also the third Emmy victory in this category for Breaking Bad, which won the editing awards in 2008 and 2009.
The Primetime Emmy Awards will be held this Sunday, Sept. 22. Breaking Bad is competing in five categories, including Outstanding Drama, Outstanding Actor (Bryan Cranston) and Outstanding Supporting Actor (Aaron Paul). AMC's Mad Men is also in contention for multiple Emmy awards.
Read More