Press
10 Ways to Get Ready for the Breaking Bad Series Finale This Sunday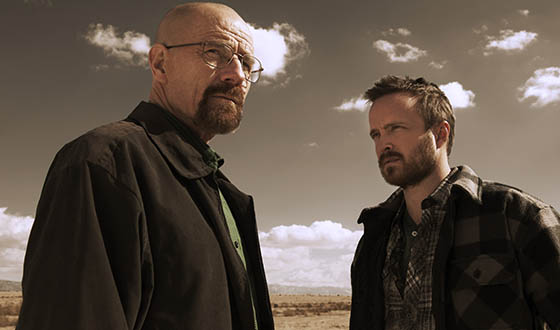 The end is almost here: The Breaking Bad Series Finale airs this Sun., Sep. 29 at 9/8c on AMC. Looking for ways to distract yourself until then? Here are ten ways to get ready for Episode 16, "Felina."
1. Catch up with (or re-experience) the entire series via the Breaking Bad Marathon: Countdown to Finale airing all weekend long on AMC.
2. Watch a minute-long Next On Breaking Bad video for the Series Finale.
3. Check out two sneak peek photos from the Breaking Bad Finale .
4. Bookmark Breaking Bad Story Sync, the interactive, two-screen experience for your smartphone, tablet or Internet Browser then sign on for Season 5 Episodes 14 and 15 this Sunday at 6:39PMET/PT and the premiere broadcast of the finale at 9PM ET/PT.
5. Check out Breaking Bad: All Bad Things, a comic book recap of the first four-and-a-half seasons.
6. Play the Breaking Bad Ultimate Fan Games to test your memory of the show.
7. Listen to the Breaking Bad Insider Podcasts for Season 5 with host Kelley Dixon, Breaking Bad's Emmy-winning editor.
8. Sign up for Better Call Saul updates to get the latest news on Breaking Bad's spinoff series.
9. Go to amctalkingbad.com for bonus videos of host Chris Hardwick, Bryan Cranston, Samuel L. Jackson, Don Cheadle and more. Talking Bad's finale airs this Sunday at 10:15/9:15c with special guests Vince Gilligan and the Breaking Bad cast.
10. Watch full recent episodes of Breaking Bad on www.amc.com using your cable provider log-in.
And don't forget: You can always join the ongoing conversation with fellow fans in the Breaking Bad Talk forum.
The Breaking Bad Series Finale airs Sun., Sep. 29 at 9/8c on AMC.
Read More