Interviews
Q&A – Betsy Brandt (Marie Schrader)
Betsy Brandt, who plays Marie Schrader on Breaking Bad, talks about her favorite Hank and Marie scene and the scary phone call she received from a producer between seasons. 
Q: Given that this is the last leg of the show, what did you do to say goodbye to Marie Schrader?
A: I stole something — the thing that Marie stole in the open house. I got that. And I also bought Dean this piece of art. We had a Breaking Bad art show back in L.A. It was great — all the proceeds went to the Alzheimer's Association. This artist did these really amazing drawings of Walt and Jesse and Saul and Hank as toddlers. I bought it and had it framed.  I called it Baby Hank, and I gave it to him our last day on set. We both cried and I thanked him for all of these years.
Q: Out of all the actors on the show, Dean seems like he might be the most similar to his character…
A: Hank Schrader is a really good guy — and so is Dean Norris. I told him one day — I think this was in Season 2 — "If I didn't know how smart and good you are as a human, you would scare the s— out of me." Which I think he took as a huge complement.
Q: What were the conversations like between you and the producers about your character going into this season? 
A: I did have a scary moment in between seasons. I get this message on my cell phone from our executive producer being like "Hi, Betsy it's Mark Johnson. Could you please call me?" And I was like, "They're going to kill me." I was freaking out. And then I called Mark, and he said, "My wife and I just wanted to see if you… wanted to get together for dinner." And I said, "Don't ever leave a message like that again!"
Q: What's your favorite Hank and Marie scene?
A: The scene where he has to go in because he beat up Jesse. He says, "My career's over." Marie is so upset and she thinks it's so unfair. I love how they love each other, and I love how they lean on each other. On this show it's great because there's so many dark, disheartening things. People talk about how it was so hard it was during his rehabilitation how he wasn't really nice to Marie, but I thought that was really beautiful too, because he knew he could be like that with her and she would still love him.
Q: Who have you been pulling for in the epic showdown between Walt and Hank?
A: I hate to admit this, but I've rooted for Walt much longer than I should have. But I decided I'm not on his team anymore. Hank is the hero of the show. He's not a perfect character, but he's such a good guy. Being good feels good to him.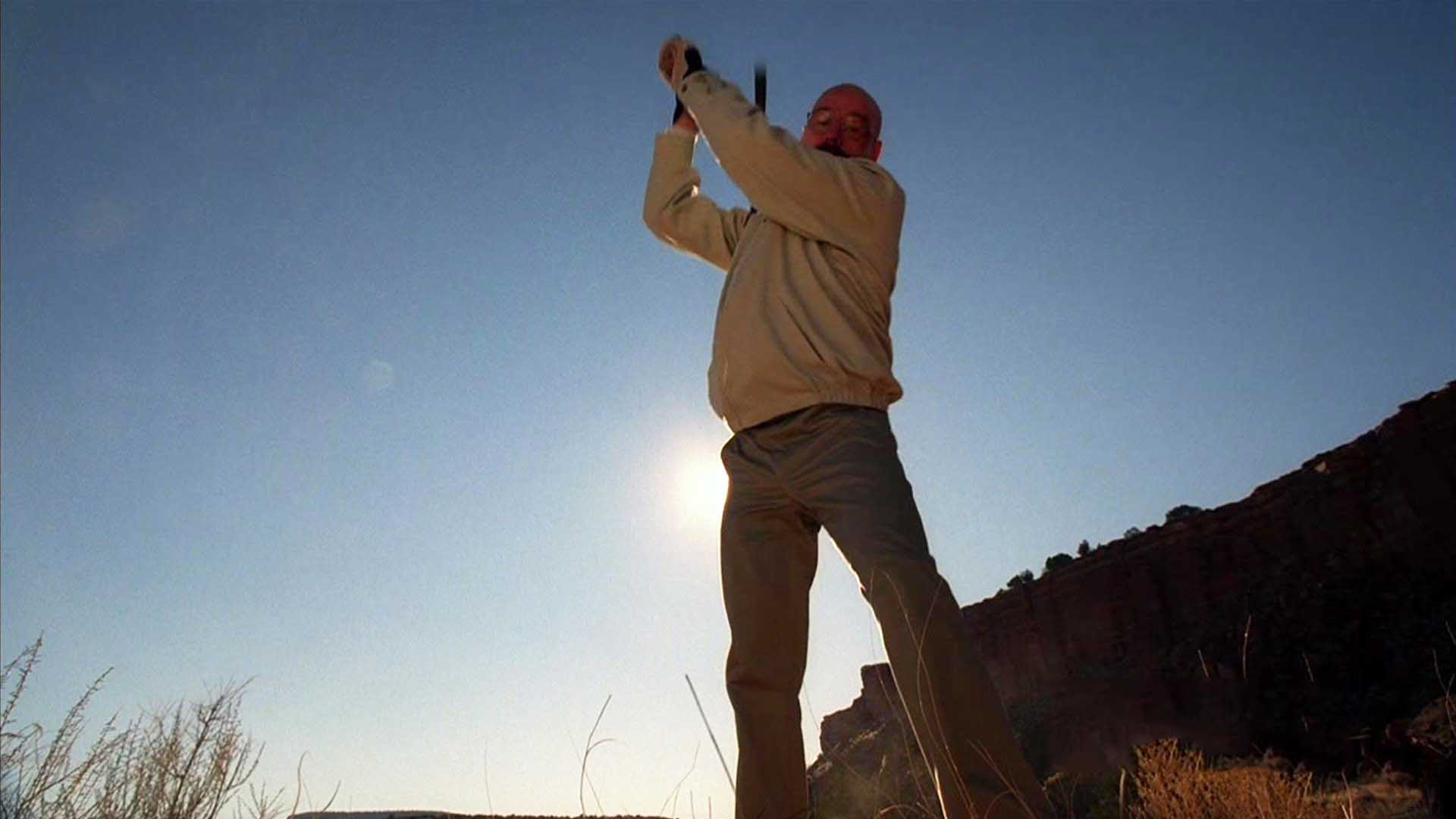 VIDEO: Inside Breaking Bad: Season 5 Episode 10, "Buried"
Q: What have you learned from your time on the show? 
A: For me I need to be able to show up on set and fart around and goof around. If I can have that, when I'm not acting, then when I'm acting I can go however deep and dark and bad I need to. I developed that more with Breaking Bad because I've never worked on anything as dark for as long. This last season, I had some of my hardest days on this show. I said these horrible things, and we did it again and again and again. And then I said to the director, "Did we get it?" And they said, "Yup, we got it." And then I just started crying. And then I said to the actor, "Can I hug you? I hate looking you in the eye and saying these things to you and meaning it when I say it to you." And I didn't even have a role like Bryan's and Aaron's.
Q: You have two children. Have you let them watch the show?
A: My son is Pre-K and my daughter is in elementary school.  So they don't watch the show. But my son knows that I'm on it — he says that Breaking Bad is his favorite show even though he's never seen it. It's really great that he says that because it makes me look like mother of the year. I'm waiting for CPS to come knocking at my door.
Click here to read an interview with Anna Gunn, who plays Marie's sister Skyler White on Breaking Bad.
Read More