The Breaking Bad: Alchemy iBook Now Available on iTunes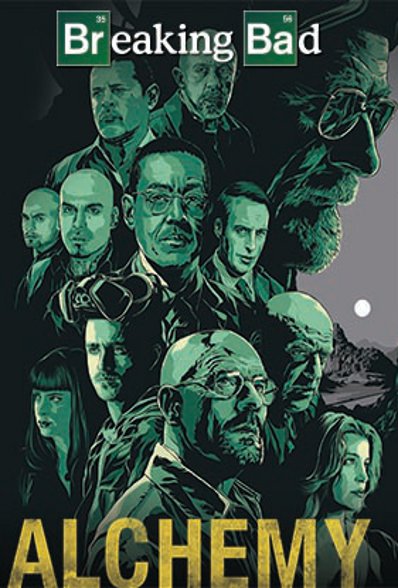 AMC and Sony Pictures Television announce the release of  Breaking Bad: Alchemy, a multi-touch iBook now available on iTunes. Alchemy is an ownable piece of history that provides an evocative fan experience and celebrates the true legacy of the Breaking Bad series.
With over 120 pages of original content and more than 350 interactive elements, Breaking Bad: Alchemy highlights the unique visual, aural, narrative and filmic elements that make Breaking Bad one of the most magnetic series in television history. Filled with behind-the-scenes secrets, stories, a complete series multi-touch timeline, exclusive interviews with creator Vince Gilligan and an interactive death timeline of those who met their demise, this one-of-a-kind book offers fans and newcomers a brand new way to experience the evolution of the show. Plus, the book will continue to update all the way through to the final episode.
Click here to purchase the Breaking Bad: Alchemy iBook on iTunes.
Breaking Bad returns on Sunday nights beginning on Sun., Aug. 11 at 9/8c followed by AMC's new original series Low Winter Sun at 10/9c.
Read More