Uncategorized
Want to Travel With Bryan Cranston in an RV to the Breaking Bad Premiere?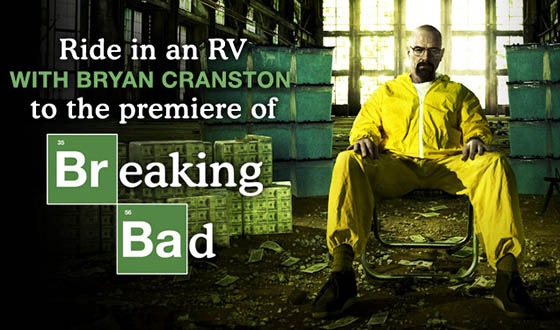 Want to find out what it's like to spend time in an RV with Heisenberg? Bryan Cranston has teamed up with the National Center for Missing & Exploited Children (NCMEC) to take Breaking Bad's iconic Winnebago on one final ride to the Los Angeles premiere on Tue., Jul. 23, and they're offering one lucky fan the chance to join him. Between now and Wed., Jul. 17, fans who donate $10 or more to NCMEC at Omaze.com/BreakingBad will be automatically entered to win a trip for two to Los Angeles, where they'll travel by RV to the premiere and be Cranston's VIP guest at the after party. When you enter, not only do you get a chance at a once-in-a-lifetime experience, but you're also helping NCMEC in its mission to recover victims of child abduction nationwide.
In promotion for the event, Cranston is making himself available to fans via a Reddit Ask Me Anything chat today, Tue., Jun. 18 at 5PM/4c. Click here to join the conversation at Reddit.
Click here to donate to NCMEC and enter the contest.
Breaking Bad returns with the final 8 episodes Sun., Aug. 11 at 9/8c on AMC.
Read More