AMC Unveils Breaking Bad Teaser Poster for Final Episodes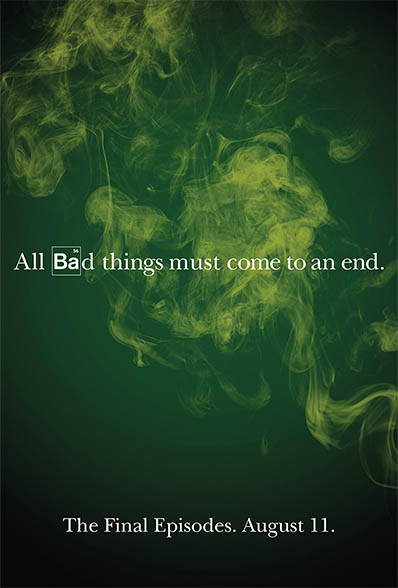 Today AMC unveiled the teaser poster for the final episodes of Breaking Bad. The artwork features the show's signature wisp of smoke against a dark green background, with the tagline "All Bad things must come to an end." Click here to see a larger version of the poster.
Breaking Bad returns with the final 8 episodes Sun., Aug. 11 at 9/8c on AMC.
Read More