Video
Better Call Saul Webisodes – Ads and Testimonials for Breaking Bad's Favorite Criminal Lawyer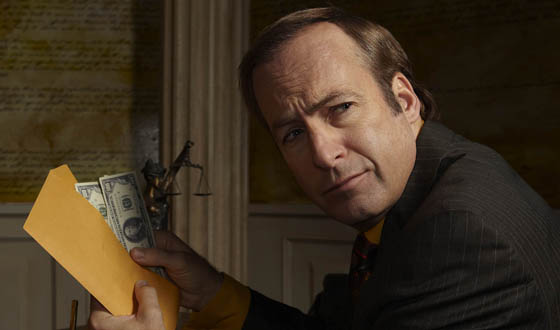 Johnny Law on your tail? Need to sue your neighbors? Trouble with a tiger? Whatever your legal quandary, you can bet Albuquerque's resident criminal lawyer Saul Goodman has the solution. Just check out some of his many infomercials and client testimonials, all available for streaming on AMC.com.
INFOMERCIALS
Saul Says: Sue 'Em Now
Saul Goodman, Attorney at Law, wants to work on your multimillion-dollar lawsuit. Who can you sue? More like, who can't you sue?
Tiger Trouble? Better Call Saul!
Busted for owning an illegal tiger? Saul has some advice to keep you out of jail.
Live Saul Cam
See what Saul is up to NOW with this live camera feed from his office.
Better Call Saul: Fighting For You
Has someone's face gotten in the way of your elbow? Saul explains how he'll fight for you.
Better Call Saul: Fatty Fat Fat
Have fast food restaurants tricked you into an unhealthy lifestyle? Saul's got some expert legal advice.
TESTIMONIALS
Another Satisfied Client: Badger
Thanks to Saul Goodman, Badger is back out on the street.
Another Satisfied Client: Wendy
Thanks to Saul, Wendy is still turning tricks at the Crystal Palace.
Another Satisfied Client: "Saul Better Help My Moms"
This client was so satisfied, he now has Saul Goodman working on his mother's case.
Another Satisfied Client: Carl
Thanks to Saul, Carl was able to hang on to his hard-earned cash post-divorce.
For even more expert legal (and fashion) advice, visit BetterCallSaul.com.
Read More