Uncategorized
Q&A – Skip MacDonald (Editor)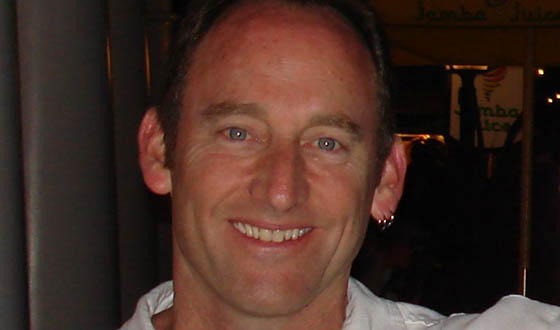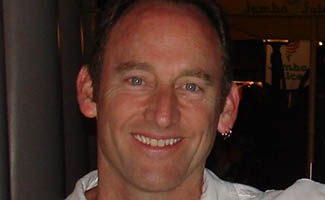 Breaking Bad's ACE Award-winning editor Skip MacDonald talks about his work on the infamous train heist episode and which character would make the best television editor.
Q: Congratulations on winning the ACE Eddie award for Season 5 Episode 5, "Dead Freight"! What do you think made it award-winning?
A: For me it was the tension of how they were going to get the methylamine off the train — to keep that intensity building. Also, the moment when Todd shot that little boy on the motorcycle. I think that was a big surprise for a lot of people and I'm hoping that's what brought it all together.
Q: What was the most difficult part of putting together that scene?
A: Just getting through the amount of footage we had; it was one of the most difficult scenes to edit. Finding the pieces that I felt worked the best and weaving out some parts to use the best of what was there was really a challenge.
Q: What are some guiding principals you have when choosing which shots to use in a Breaking Bad scene?
A:. We like to play with scope a lot. I'm looking for the big wide vistas, and when we have them I try to use them without overusing them. In the closer coverage, it's important to get the looks of the actors. Sometimes, I find that the look on someone's face is actually more telling than some of the dialogue.
Q: Do you ever spend time watching old westerns or searching for outside inspiration for specific scenes?
A: No, I don't want to have any outside influences and expect something that I'm not going to get. For me, that's how I keep it fresh and try not to copy somebody else.
VIDEO: The Making of Season 5 Episode 5, "Dead Freight"
Q: Did you ever personally love a scene that never made it to the final cut of the episode?
A: In one episode there was a scene in a classroom that we ended up taking out just for time purposes. Walt as the science teacher was doing an experiment, and he surprised the students by making mayonnaise. I believe it ended up as a DVD extra.
Q: You're in the midst of editing the final eight episodes. Have they brought any new challenges for you?
A: With these big scenes, the challenge is getting those emotions out there and making sure we made the right choices. You want the audience to feel that whole emotional roller-coaster the characters are going through. We've always had the emotional scenes, but this season it seems like there's really a lot more of that going on, and you really want to bring all that stuff out. You try to get more of the expressions on faces, which helps bring that feeling out.
Q: Do you have a favorite actor to edit?
A: I always like to work with Walt and with Jesse because they both just come to life so much. Those are two characters that you can get so much from their facial expressions.
Q: Do you edit scenes differently depending on the characters involved?
A: With Saul we have a little more of the comedy — he's a little lighter so I certainly approach it differently. I like to work with him because he is so animated. He uses his arms a lot, for example, and I probably cut him a little bit wider so you can see all of his gestures and moves that make his character.
Q: Which character on the show would make a good editor?
A: Walt. He is so detail-oriented. He would probably make one of the best editors on the show.
Click here to read an interview with Breaking Bad's cinematographer and episode director, Michael Slovis.
Read More