Awards
Breaking Bad's Thomas Golubic Wins Award for Best Music Supervision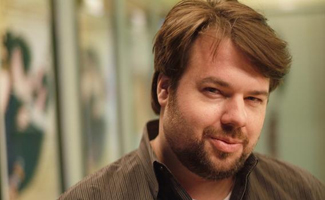 This week, the Guild of Music Supervisors held its third annual awards, and Breaking Bad's Music Supervisor Thomas Golubic won the trophy for Best Music Supervision – Scripted Drama (Television).
Golubic faced a host of formidable opponents for the honor: American Horror Story's PJ Bloom, Boardwalk Empire's Randall Poster, Dallas' Janet Lopez & Jennifer Reeve, Emily Owens MD's Kevin Edelman, Luck's Gabe Hilfer, Parenthood's Liza Richardson, Revenge's Season Kent, Scandal's Alexandra Patsavas, Shameless' Ann Kline, Teen Wolf's Laura Webb, The Vampire Diaries' Chris Mollere, Treme's Blake Leyh, True Blood's Gary Calamar and Vegas' John Houlihan were also nominated.
In addition to Golubic's award-winning work on Breaking Bad, he is also the Music Supervisor on AMC's The Walking Dead. You can now pre-order The Walking Dead Soundtrack Vol. 1 — featuring songs and artists hand-selected by Golubic — on iTunes.
Click here to read an interview with Thomas Golubic about his work on Breaking Bad.
Read More