Uncategorized
Q&A – Louis Ferreira (Declan)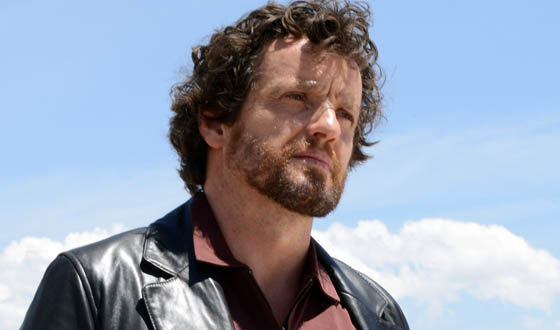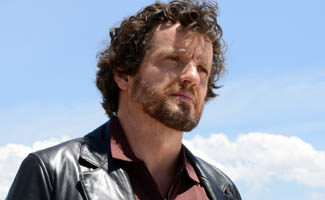 Veteran actor Louis Ferreira, who plays Declan on AMC's Breaking Bad, describes suffering through a mysterious affliction on-set and shares how Breaking Bad has changed his appearance on other shows.
Q: Had you watched Breaking Bad before joining the show?
A: I'd seen the first season, but being that I'm a single parent I don't have a lot of time to watch television. When the audition came through I was in Vancouver doing something else. I was thinking there was no way I'm going to get this thing , but when I got the call back I was like, "What?!" As an actor you swing the bat, and if you're lucky you hit the project. I was thrilled to be part of that.
Q: Declan is a bit mysterious, even to viewers. Were you able to figure him out?
A: For me it was like, "Who is this guy?" You don't really know what he's capable of. We don't know — he could be a crazy psychopath or he could be some spiritually evolved person coming from a totally different angle. But I love the ambiguousness of it all. And it was left open that way. I also had two scenes with two incredibly strong actors — and I knew I had to hold my own against these people.
Q: You've had a long career in TV and film — anything on set throw even a veteran actor like yourself?
A: The one thing for me was that I went to Albuquerque for the first time and I was really dizzy; my head was spinning and I felt like I was choking, a bit. I was like, am I nervous? But really it was the altitude — I had some vertigo and I hadn't quite acclimated.
Q: You've played serial killers before. How similar is it playing a gangster?
A: In Canada, I played a serial killer and I've embraced darker characters along the way. It was nice to get back into that headspace, if that makes sense. What I really liked about it was that if they were to consider bringing him back, they can really go a lot of ways with him.
VIDEO: Inside Episode 507, "Say My Name"
Q: Are you at all like him? Could you see yourself running a drug cartel?
A: Normally, I'm the class clown kid. I'm really hyper, ADHD boy. The thing to me was about that focused, calm center thing that I think Declan possesses. I remember going back to the idea of a spiritually evolved gangster. It didn't have to be intense. The point of it was that the person in power doesn't have to show power to know that he is. I wanted to have that sense in the guy.
Q: Declan's got some interesting style; is his get-up similar to anything you'd wear?
A: I love the leather jacket — it reminded me of one of my favorite films, Robert De Niro in Midnight Run. And Mean Streets. It's pseudo-tacky, and as far as my look, I think I got a note saying, "Don't shave." The show that I'm doing now, the producers saw the look on Breaking Bad, loved it, and also told me, "Don't shave." I'm sporting that look now with Armani suits, as a homicide cop.
Q: Did you grab anything from the set to keep as a memento?
A: I got a couple of t-shirts, a couple seasons of the show, some signed posters. I have friends who've known and done everything, but when I did Breaking Bad, I had reached another level to them. They were like, "Dude!" You do the right scene in the right show sometimes; it's nice to be a part of that! It was like a Sergio Leone film out there.
Click here to read an interview with Jonathan Banks, who plays Declan's former business associate Mike.
Read More