Uncategorized
Q&A – Jesse Plemons (Todd)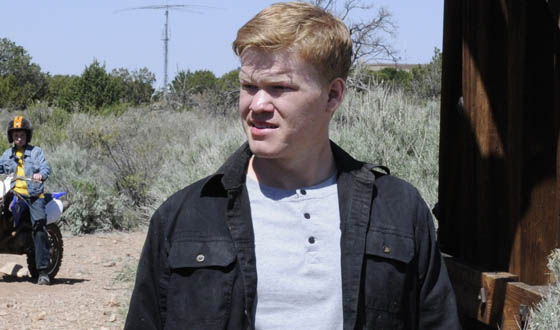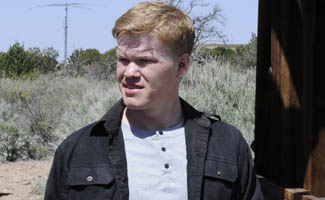 Actor Jesse Plemons, who plays Walt's new apprentice Todd on Breaking Bad, talks about the perils of being typecast as a killer and dishes on his own feelings about big spiders.
Q: When you signed up to play Todd, did you have any idea what kind of character he would become?
A: No, but I could see the look in all the writers' eyes when I would ask them. All that was released initially was something saying that he was a good soldier, easy to please and totally innocuous but with something more going on. The audition scene was a military one, where I was defending myself to these officers after something that just happened. A similar situation. But I didn't know it was going to be this innocent kid [that Todd shoots]!
Q: It's hard to forget the whole episode that preceded that scene. What was it like to film a train heist?
A: The whole time we were in Santa Fe we had a lot of stuff to shoot. It was obviously treated with importance and we did it several times. For the train heist, Aaron and I dealt with those hoses so many times, we were so unbelievably sore. It was pretty intense.
Q: Was there one detail or moment for Todd that helped you understand the character better?
A: I guess the spider scene — when he goes out to the car and you find out that he's taken the tarantula. That episode was really the most you get to hear of his side of the story. For me, I kind of started looking at him as a 17-year-old kid from Albuquerque who's been doing these petty crimes. I think he's really fascinated by Walt and the opportunity to work with him. The spider thing? I don't know if it was this psychopathic thing; there was almost something childlike about it.
Q: Are you a fan of spiders yourself?
A: I can't say that I am. I grew up in a town outside of Waco, Texas and we had 30 acres. We had these huge ones, my dad called them barn spiders. They looked as ferocious as a tarantula though they are pretty harmless. I let them do their thing, though.
<object id="flashObj" width="456" height="388" classid="clsid:D27CDB6E-AE6D-11cf-96B8-444553540000"
VIDEO: Inside Episode 505, "Dead Freight"
Q: A lot of people don't know what to make of Todd. What did your friends and family have to say about him?
A: I think shock was pretty much what I got from my friends and family. What you've seen so far, it's hard to see or come to a conclusion about what kind of guy he is. To do something unexpected, and then the next episode to be so level-headed… I think everyone — at least everyone I've talked to — is as intrigued as I am about what is actually going on there, and what his intentions are.
Q: The Landry murder plot on Friday Night Lights is oddly parallel to Todd's murder storyline — is that just a freakish coincidence?
A: I hope so! I hope I'm not going to be pegged as the guy that seems really innocent but is really into killing.
Q: Would you resist being typecast, even if you were getting offered parts on projects you respected?
A: It's hard to even look at everything that's coming your way subjectively and figure out how people view you. With me, because of Friday Night Lights and then these comedies — I get either super-dark stuff or super-silly comedy stuff. I'm always open to anything. I haven't been that selective, I've just been fortunate to get projects I'm excited about. It's a little bizarre being a part of things that you really, really enjoy.
Click here to read an interview with Aaron Paul, who plays Todd's rival Jesse Pinkman.
Read More